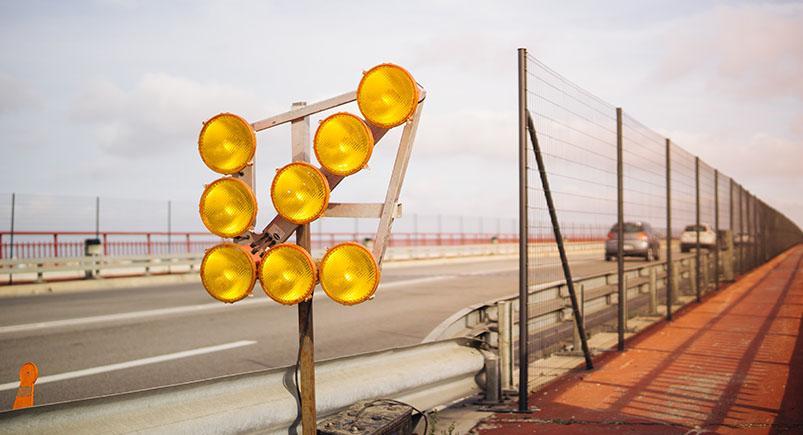 As Machine-to-Machine (M2M) and Mobile Resource Management (MRM) technology continues to develop at a rapid pace, the more uses we find for it. And these uses are being put to work for two reasons: First, businesses want to grow, and secondly, they want to improve existing procedures and products. Or both.
This is especially true for the construction and transportation industries.
"The internet has changed the way we consume information and talk with each other, but now it can do more. By connecting intelligent machines to each other and ultimately to people, and by combining software and big data analytics, we can push the boundaries of physical and material sciences to change the way the world works," says Andrew Nusca, editor at ZDNet.
When you look at these industries (and, of course, there are so many more implementing M2M), it's easy to imagine how well M2M not only integrates with existing processes, but also enhances them.
By connecting the office computer to mobile devices, construction and transportation companies are able to gather information immediately so they can assign work, receive near real-time updates, and distribute change orders to offsite employees as efficiently as if they were in the office. Additionally, the M2M tracking features which are offered in software like Comet Tracker or Comet Fleet, allow companies to better manage employees and cut down on waste and idle time by allowing supervisors to view the current location of field workers, as well as monitor clock-in and -out times, idle time, routes traveled, arrival and departure times, and speed. These features are designed to help save companies thousands of dollars in otherwise wasted revenue.
Jake Marshall, LLC, a full service mechanical contracting company, uses Comet Tracker to monitor employees and company vehicles. The frequent reports and travel history enable them to compare the actual time and location of employees versus their submitted timesheets. According to Duncan Dunn, general manager at Jake Marshall, this valuable resource saved the company money when an employee submitted timesheets for a job that did not exist. Furthermore, Dunn says employee accountability increased as the "out of sight, out of mind" mentality was eliminated with Comet Tracker's view into the entire field.
"We saw a 25% reduction in fuel consumption after the first month of implementation of Comet Tracker."
–Duncan Dunn, general manager, Jake Marshall, LLC
Transportation and logistics benefit immensely from MRM as is the case with companies like Airgroup, an international transportation and logistics company specializing in unique and difficult shipments. Airgroup sought the help of Actsoft to solve their M2M/MRM needs — which included getting rid of paper forms and helping them streamline deliveries. They decided to implement Comet Tracker and Advanced Wireless Forms which, in tandem with their mobile devices, allows them to cut down on waste and unnecessary fuel and paper costs while also providing a better service for their customers. Airgroup's operations team now has complete visibility into the transportation process. Previously, they had to call a field service member with an update or change in a scheduled route, but now with their current M2M software this step has been eliminated by automatically uploading new route information upon clock-in. The operations team now knows exactly where each field service member is located therefore they can make changes without interruption in the delivery process.
Airgroup streamlined package delivery and field invoicing by using barcode scanning and signature capture. By utilizing the camera in the Android device for barcode scanning, overall delivery time has been reduced to less than one minute for scanning 30 items of inventory from the truck. Clients accept the delivered inventory by signing the purchase order on the hand-held device (Android phone) resulting in accurate invoicing. The operations team has been able to add more deliveries to the daily routes by automating the delivery and inventory process. Tracker's image- and signature-capture feature has saved Airgroup thousands of dollars in damaged goods claims. Their standard operating practice for product delivery is to document the condition of packages upon arrival; the client then signs the purchase order stating goods were delivered intact. The signature on the purchase order allows Airgroup to deny customers' false claims of damaged deliveries. However, if a package does arrive damaged, workers take a picture and attaches the image to their proof of delivery form for documentation. Image and signature capture has turned convoluted claims into straightforward customer resolution.
"Delivery time has been reduced to less than one minute for scanning 30 items of inventory from the truck. The guys in the field love the barcode scanning because it is so fast."
–Colby Terhaar, operations manager, Airgroup
As M2M and MRM continues to find footing in other industries and applications, experts predict that more companies will find ways to stay competitive because of increased waste reduction and process efficiency.
About the author : Xavier Charles