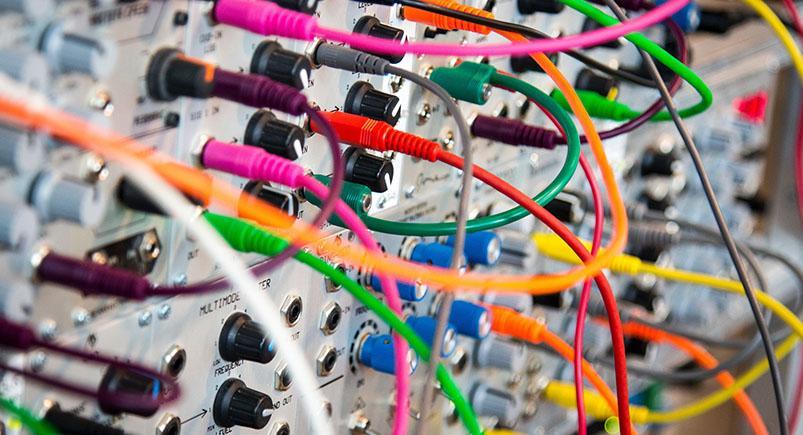 The year of connection may be 2014. Connected cars. Connected information. Connected people. And what's the currency of these connections? Information. While connectivity opens up options for drivers and dispatchers, it also yields new and more information — information that can be profitable if analyzed and applied accurately. So let's take a look at how these two themes might manifest in the coming year.
5. Get Connected
According to Thilo Koslowski, vice president of Automotive Vehicle ICT, Gartner, the big agenda for automakers this year is implementing a connectivity program. Whether it's the race to have fully driverless vehicles, or software that just keeps up with the herd, there's no doubt this is a hot topic in conference rooms. Some of the ideas Koslowski and other experts are advocating is to eschew "the killer app" myth in favor of a holistic strategy that encompasses CRM, human-machine interface (HMI), and content.
The challenge for many automakers and software geniuses is to balance the high costs of R&D with realistic market demands and client needs. For consumers, there are a lot of options out there. But with anything new, it's always better to go with established companies who have a solid history of customer support than pop-up businesses who may not be around when your new tech software needs maintenance.
4. Safe and Sound
"Things like vehicle tracking and diagnostics, and roadside assistance aren't widely known about at the moment, but once they are, people will come to expect them in their cars," says Dominique Bonte, vice president and practice director at ABI Research.
The big news in the trucking industry has been tracking Hours of Service (HoS), which helps ensure that truck drivers aren't driving long hours without proper rest. As this piece of legislation evolves, the trucking industry is getting more and more vigilant about compliance as there are hefty fees associated with not properly tracking HoS. This is where automated HoS software and other safety-related driver technology comes into play. New technology such as Actsoft's Comet Driver Log not only helps fleets comply with Federal Motor Carrier Safety Administration (FMCSA) regulations but it also makes it very easy for drivers to log and report hours via cell phone–accessible driver logs as well as monthly chart summaries, inspection reports, and more.
Beyond HOS, many fleets and even smaller delivery- and driver-based businesses are more aware of the importance of safe drivers on the road. With increased competition and increased liability, there are no shortcuts to making sure drivers are following the rules. A solution that has gotten more popular is to use OBD (onboard devices) to track drivers' speed and braking habits right from the office. This means office managers can receive alerts when a driver is exceeding a pre-set speed, in turn, the manager can call the driver and issue a warning. Another option is for managers to receive monthly or weekly driver scorecards which give them a thorough look at drivers' behavior across the board.
3. In the Cloud
Tackle the need for mindset shift from a vehicle-centric to consumer-centric connectivity approach, which assumes the vehicle is only part of a connected experience for the consumer, says David Miller, chief security officer of Covisint.
With more cloud-based vehicle-centered options, companies are wondering what the benefits are and why they should make the switch. One of the big benefits for fleet companies is that the total cost of running software is lowered. Instead of providing the computer space to run complicated and demanding software, as well as integrating various applications which require IT infrastructure and someone to manage these processes, cloud computing provides the "place" to run these programs remotely. The beauty of this is that server maintenance — such as time-consuming updates — are done seamlessly without the end user even knowing.
Combine the time- and money-saving aspects with ease of use and a greater range of software application capabilities and the cloud is a viable alternative, if not the wave of the future.
2. Freemium
With telematics still being a newish idea in many industries, the freemium data services model is a smart way to try new technology without investing money up front. Actsoft, for example, offers a free version of Advanced Wireless Forms, which offers many of the same benefits of the paid subscription so users can get a feel for how it works.
1. Big Data
Now that we're all connected, what do we do with the information? That's the big idea of big data. Experts agree that connectivity is just the tip of the iceberg — it's the information that's gathered that can be immensely valuable to companies if properly harnessed. The major benefit of fleet-based software, such as Comet Fleet and even Advanced Wireless Forms, is the ability to run automated analysis on the data collected over days, weeks, months, or years. By seeing trends, companies now have the ability to fine-tune marketing, R&D, inventory, customer service, and more.
Have any questions on how Actsoft can help you?
About the author : Xavier Charles