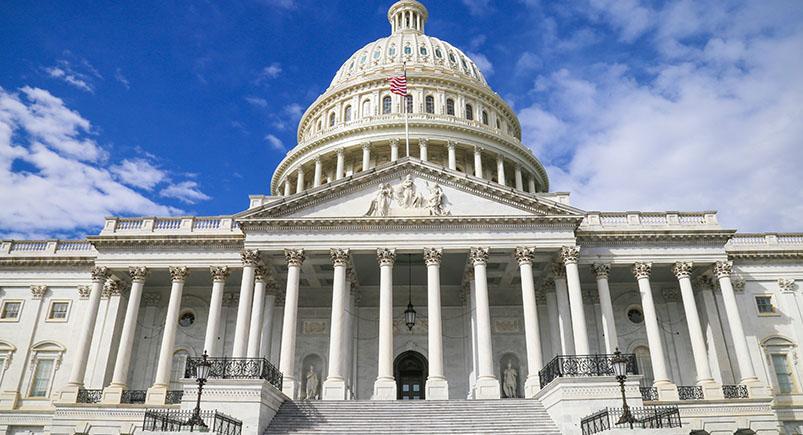 "GSA will eliminate its impact on the natural environment and use its government-wide influence to reduce the environmental impact on the federal government." —GSA Sustainability Plan
The U.S. General Services Administration (GSA) Sustainability Plan includes a wide-ranging commitment to be mindful of resources, including implementing cost-saving energy conservation measures in its facilities and increasing the fuel efficiency of the over 200,000 vehicles in the GSA fleet, according to the plan. Another major goal is to achieve a zero environmental footprint (ZEF). This entails eliminating its own impact on the natural environment and use its government-wide influence to reduce the environmental impact of the federal government.
Actsoft has also made a commitment to the GSA, including offering special pricing on conservation-oriented tools to help the federal government execute their plan. Not only does this mean reducing fuel waste but also mitigating operational redundancy and streamlining processes. Products like Advanced Wireless Forms, which replaces paper with digital versions, will save the government millions in taxpayer dollars, in addition to reducing damaging emissions, waste, and more.
From Comet Driver Log, which guarantees 100% Federal Motor Carrier Safety Administration (FMCSA) compliance through near real-time monitoring of drivers' HoS to Comet Fleet, which can help eliminate fuel waste through engine idle detection, and identifying closest personnel, Actsoft provides a spectrum of solutions to help the GSA achieve its mission.
According to the GSA policy statement in carrying out their day-to-day activities, GSA employees are aware that one of their duties is to serve as stewards of the taxpayers' dollars, the environment, and of this great nation and its government. Actsoft has responded to this plan by partnering with many GSA-schedule entities to ensure that they're getting the right solutions to help eliminate waste and increase efficiency throughout their organizations.
There are other ways GSA-schedule organizations can help create an efficient and responsible workspace. For example, Comet Tracker can ensure that government employees are where they're supposed to be, which is especially important for entities like police departments. In one Actsoft case study, the Harris County Constable Precinct 7, located in Houston, talks about how during a routine check of deputies, one went missing for several hours during her assigned patrol schedule. Before panic ensued, Comet Tracker located her at home (outside of precinct area), resulting in a change of departmental regulations. The precinct's deputies now have a stronger sense of accountability because they know the management team monitors their actions.
This is a real-life example of how simple, smart, and reliable solutions can have a positive impact on day-to-day operations. Not only did this piece of technology help reduce liability and risk, but it can also help save lives.
Other cost-saving efforts include efficient front-office dispatching and property security, like Comet Asset Tracking, making sure taxpayers are not dumping money into replacing equipment that was improperly protected. Actsoft and the Federal Government can save taxpayers millions of dollars each year through simple efforts that cost pennies a day. Find out if you qualify for GSA-schedule rates and how we can help you boost your level of productivity, safety, and conservation.
For more information about the GSA Sustainability Plan, visit www.gsa.gov
Call Actsoft today, we'd love to help you with your sustainability plan!
(888) 732-6638 or Receive a Live Webinar
About the author : Jenna Mitchell