Meet the team
Strong leadership is the driving
force behind our company's vision.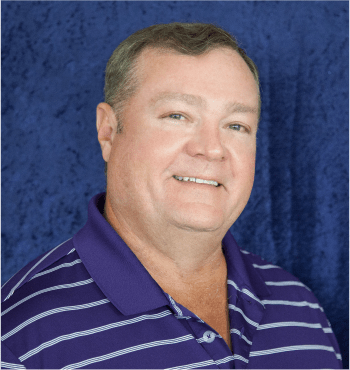 Tom Mitchell
Founder & CEO
Tom Mitchell is the founder and chief executive officer of Actsoft, Inc. Prior to starting Actsoft, Tom spent 12 years with Lincoln Property Company, gradually rising to the position of vice president and southeast division controller. During his tenure with LPC, he designed and implemented a number of computer automation projects. He was the first to introduce computers to apartment sites so the company could better manage their leasing business.
Tom started Actsoft in 1996 as a custom software development company, seeking a niche market to penetrate. Quickly Actsoft seized an opportunity in the transportation industry, servicing same-day delivery companies. He has diligently sought and positioned strategic professionals within his organization to ensure that the very best experience is had by customers, partners, and employees alike. With over twenty years of tenure, Actsoft now boasts approximately 150 employees, markets several lines of software, has relationships with all of the major U.S. carriers and several international carriers. Tom has molded Actsoft into an industry leader and has successfully accomplished this with little outside investment. Actsoft continues to remain a profitable company partnering with new carriers and customers while expanding its base of GPS solutions.
Tom is a high-honors graduate of the University of Florida with a degree in building construction.
Kevin Thigpen brings his many years of experience in the wireless telecommunications industry, having built and launched entire wireless networks from the ground up.
He currently manages and directs the various business operations aspects of Actsoft on a domestic and global basis. He leads Actsoft's Software Development, Quality Assurance, Customer Experience, Professional Services, Strategic Accounts, Product Management, Product Design, Carrier Relationships, and Strategic Partnerships and Alliances. Kevin has negotiated multiple relationships and long-term contracts with AT&T, Verizon, Vodafone, Bell Canada, and other strategic partners. His contributions have helped to grow and diversify Actsoft's revenue.
At his previous position with IT2ME, Kevin worked directly with the lead investor to start the company and launch its GPS and location-based services (LBS) wireless business solutions. He successfully negotiated strategic agreements with Sprint/Nextel and other key business partners to deploy GPS applications across the United States. Kevin helped position the company to be acquired by Actsoft in 2006.
At Boston Communications Group (BCGI), he served as vice president and general manager of the Prepaid Wireless Services Division. Under his leadership and strategic direction, BCGI's prepaid wireless business surpassed two million subscribers in North America. The division went from losing $8.5 million in 1997 to earning $3.5 million in profit in 1999. In 1999, Intele-Card News magazine named Kevin one of the industry's "Top 25 Most Influential People in Prepaid."
Kevin started his career in 1987 with GTE where he held a variety of positions in sales, marketing, distribution, operations, and general management in several key regions. At GTE, he helped to build GTE's wireless business in three key markets — Tampa, Florida, Northern California, and Cincinnati, Ohio. He consistently exceeded his goals for sales, revenue contribution, net growth, and performance against budget. Kevin was a member of several GTE companywide leadership teams, including GTE's Workforce Diversity Program, and he served as an advisor to the Culture Steering Committee. Kevin also represented GTE as a member of the LEAD board of directors. Prior to leaving GTE, he was responsible for GTE's first commercial launch of Personal Communications Services (PCS) and the CDMA digital wireless network in the Cincinnati-Dayton Major Trading Area (MTA).
Kevin earned his B.S. in economics from the Wharton School of Business at the University of Pennsylvania, with dual majors in finance and marketing.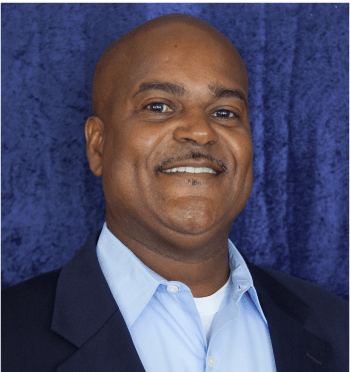 Kevin Thigpen
Chief Operating Officer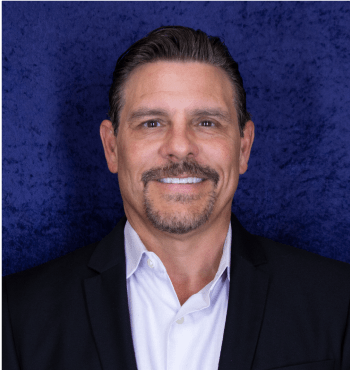 Jeffrey Gatt
Chief Financial Officer
With his decades of financial management and leadership experience, Jeffrey's wealth of knowledge spans across a variety of different industries, and he has proven to be a tremendous asset to the company.
Jeffrey received his CPA in 1988, and he spent the first 11 years of his professional career as a senior audit manager for Plante & Moran, LLP. There, he supervised staff in client relations and excelled in leading a new hire training team.
Later, he began work as a CFO for Ideal Technology Solutions, Inc. in Royal Oak, Michigan. During his tenure there, he helped the company achieve a $20 million profit increase from 1997 to 2000, and he developed his leadership skills further by advancing to executive finance positions with four other companies before finally coming to Actsoft in 2016.
He has displayed sharp business acumen and poise while serving as Actsoft's CFO through strategic risk management, intelligent financial planning, and strong organizational leadership. His assistance in pinpointing new business opportunities and his provisions of keen cost analyses have also made positive impacts on the company's bottom line.
Jeffrey is a graduate of Hillsdale College in Michigan, with a Bachelor of Arts in accounting. He currently resides in Odessa, Florida.
Chris Ferrante brings 25 years of executive sales leadership, direct and channel sales, and business-development experience to the Actsoft team. He has built and managed sales organizations with annual revenues that exceeded $100 million; he accomplished this by structuring organizations with an emphasis on higher productivity and efficiency, making him an ideal fit for the Actsoft family, as these are two benefits we excel at bringing to businesses.
Chris received his B.A. degree in social sciences, with a minor in business and computer science, from Florida State University. Additionally, Chris has a diverse background with a variety of software, SaaS, cloud, and IT company cultures ranging from venture capital, growth capital, pre-IPO, privately held, and Fortune 500 publicly held corporations. The majority of these companies were owned by highly respected private equity firms, three of which Chris successfully led to acquisitions by billion-dollar, publicly traded organizations that provided significant returns to shareholders.
As Actsoft's Chief Sales Officer, Chris is responsible for creating and executing the company's go-to-market strategy in sales, business development, account management, and revenue operations.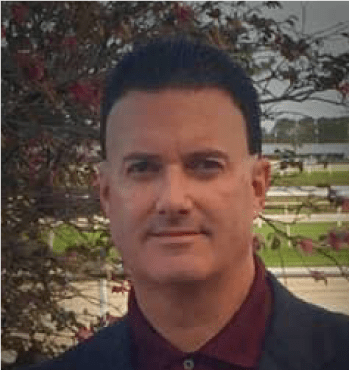 Chris Ferrante
Chief Sales Officer
AnnaMaria Turano
Chief Marketing Officer
AnnaMaria is responsible for leading all marketing and branding initiatives for Actsoft.  She has an exceptional track record of facilitating significant and sustainable growth for top global organizations by creating and executing stronger value propositions, marketplace-driven innovation, and impactful communications planning.
AnnaMaria was previously with Synzi as the Chief Marketing Officer. She was also a co-founder of MCAworks, a strategic marketing consulting firm and has overseen market expansion opportunities for clients in technology, healthcare, and financial services. Her roster of clients included Verizon, Sage, Lexis-Nexis, Shutterstock, TheLadders, Pfizer, Johnson & Johnson, Nationwide, VSP, AARP, and MasterCard.
A published author, AnnaMaria is the co-author of "Stopwatch Marketing: Take Charge of the Time When Your Customer Decides to Buy" (Portfolio: 2008) and a featured contributing author to "Shopper Marketing" (Kogan: 2010; 2012). AnnaMaria has also been an Adjunct Professor of Marketing at NYU, Fordham University, and the University of Tampa.
AnnaMaria received both her B.A. and M.B.A. from the University of Chicago.
Trent brings years of transportation and software design experience to Actsoft. After attending the University of Iowa, Trent was one of Actsoft's first customers while working as a dispatcher for a same-day delivery company in the Seattle area. He joined the company in 2003 as the product manager for our Comet Tracker software, and has had numerous roles within Actsoft, focusing primarily on our products and technologies. Trent has previously served as Actsoft's director of product, director of QA, and vice president of technology.
Trent is the primary technical contact for partners and carriers. He assisted in onboarding Alltel, Verizon, AT&T, Vodafone, Vodacom and Maxis in both domestic and international markets. Trent continues to work with and identify partners from a business development and technical aspect to further drive Actsoft's strategic initiatives.
Trent retired from the U.S. Army after serving a tour of duty in Iraq. He resides in Tampa, Florida.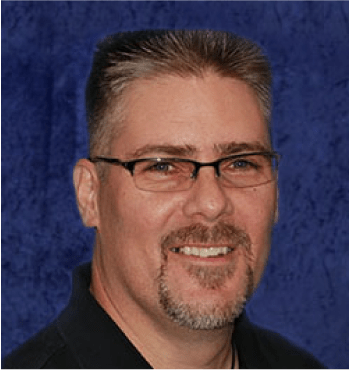 Trent Cherin
Vice President of Global Strategic Partnerships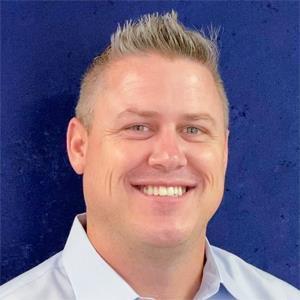 Troy Stephens
Vice President of Customer Experience
Troy's resume offers over 18 years of experience working with technology companies, starting in 1998, when he first worked on Microsoft's Technical Support team. He then served in the U.S. military from 2002-2005, with one tour in Iraq in 2004 as an E-5. He was medically and honorably discharged in January of 2005.
Since leaving the military, Troy went back into the technology space, gaining valuable opportunities to manage teams in both the software and hardware sides of the industry. At work, he takes pride in growing and developing CX teams to provide top-tier support by keeping up with best-in-class trends for supporting customers. It's his mission to leverage technology to allow CX teams to truly get back to working with people. Troy has taken part in architecting client platforms, enabling SaaS enhancements, and managing growth and customer experience for small-to-medium sized businesses, helping foster growth from $20-30 million in revenue to $100-300 million in revenue. Troy has also used his passion for video producing in a few commercials, items for Imagine Dragons, and Real Salt Lake.
Outside of work, Troy enjoys spending time traveling and enjoying all the things his home state of Florida has to offer with family and friends.