Start Your Free 14-Day Trial of TeamWherx®
Learn how TeamWherx® helps you make more money, lower costs, and save time.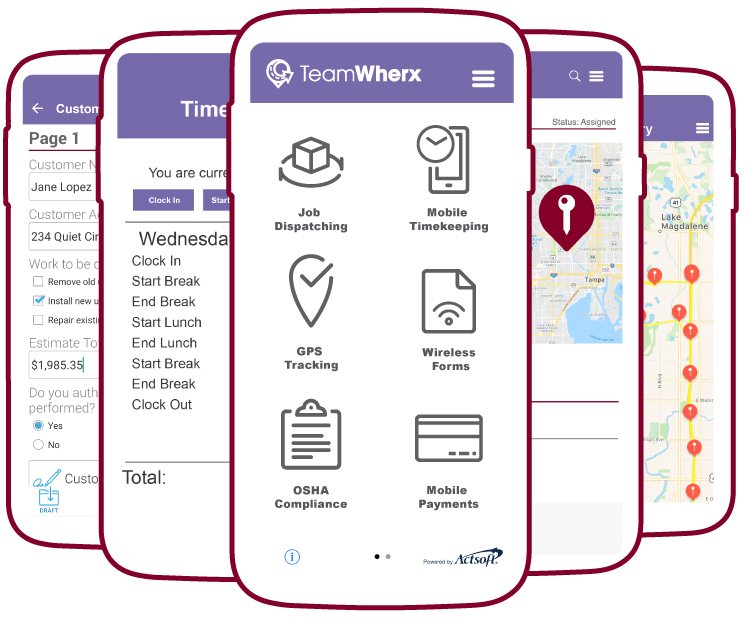 Close more jobs and speed up growth.
Digitize paperwork processes.
Automate office- & field-based workflows.
Optimize the use of resources.
Engage employees on a deeper basis.
Impress customers from start to finish.
Just like a Swiss Army knife, our app is easy to use and packed with useful tools:
Wireless Forms – Eliminate paperwork costs, delays, errors, headaches, and clutter via digital forms and checklists.
Job Dispatching – Serve more customers and accelerate response time with digital work order management.
Mobile Timekeeping – Enhance efficiency by enabling employees and crews to clock in/out on their devices.
GPS Tracking – Protect investments and improve accountability by monitoring locations of valuable resources.
API Integration – Reduce duplicative manual entry by exchanging data with third-party systems.
Intra-Company Messaging – Strengthen employee understanding by communicating real-time project updates.