Software for
the Public Sector
Improve the public's opinion with comprehensive tools that help you provide the most efficient service possible.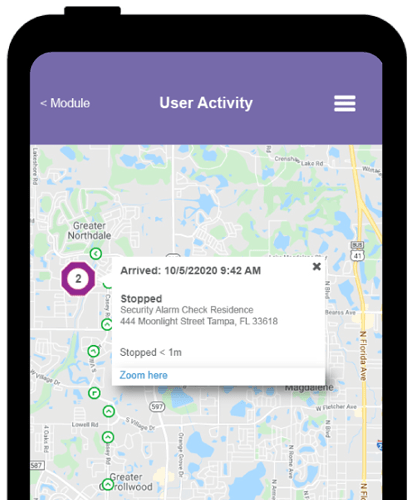 Mobile Workforce Plus gives your public sector workforce the tools it needs to better serve their community and provide the assistance that helps keep the public safe. Whether its day-to-day service needs or an urgent situation that requires quick and decisive action, our all-in-one solution enables managers to delegate tasks efficiently so their public sector team can focus on the task at hand and accomplish more in a tighter time frame.
In the Office
Monitor the near real-time positions of remote workers.
Improve communication with employees in the field.
Dispatch emergency workers to job sites without delay.
In the Field
Improve communication and expedite emergency dispatching.
Reduce time spent collecting data.
Keep high-value assets secure at all times.
Your Customers
Provide a sense of security with expedient responses to inquiries.
Reach customers faster, smarter, and more efficiently.
Provide better care to the local community during emergencies.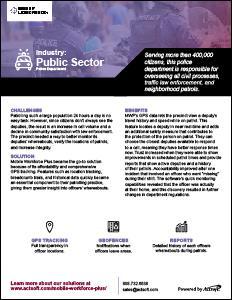 Essential Features for Public Sector Organizations
Seamless Integration for Public Sector Organizations
Mobile Workforce Plus includes capabilities for your public sector department to integrate its data with many kinds of third-party software, including accounting systems like QuickBooks Online. Information collected on the MWP platform, such as timesheet, route, and form data can be synced with the other applications you regularly use. Integrated Fleet and Asset Tracking
Our public sector software solution is compatible with Geotab hardware, as well as CalAmp tracking devices for both vehicle and asset monitoring. It's easy to connect these devices, and they work seamlessly in tandem with our software to provide diagnostics on fleet or equipment locations, routine maintenance, driving characteristics by employees who operate your organization's vehicles, and more. Make smarter business decisions with information gathered from secure, integrated fleet and equipment tracking.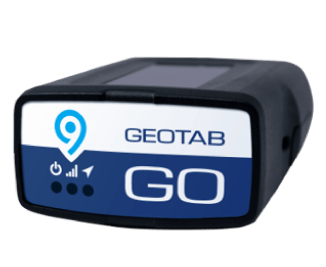 Frequently Asked Questions about Public Sector Software
Get started today!
A few details and you're on your way to taking your business to the next level.