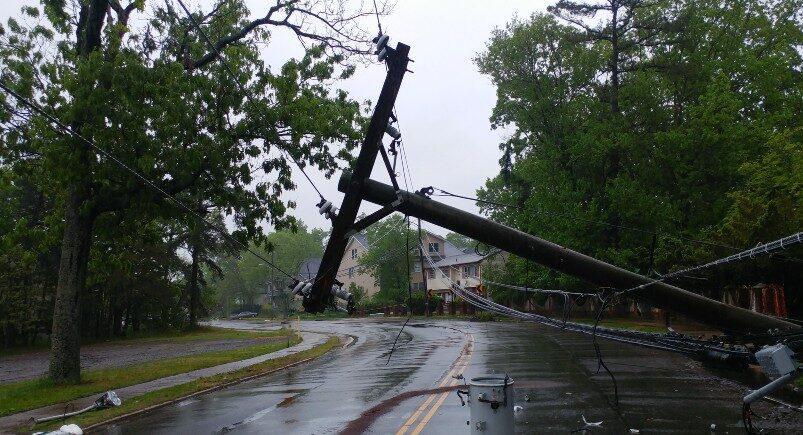 When an emergency situation is unfolding, it's imperative to have the right tools in place to effectively manage it and be able to respond quickly. Organizations in the public sector, utilities, construction, and healthcare can rely on a solution like TeamWherx™ to maintain strong office-to-field communication and administer aid with greater efficiency.
Here are some examples of how our platform's features enhance your team's reactiveness, precision, and overall ability to handle mission-critical situations.
Job Dispatching
During a disaster recovery situation, allocating resources efficiently is essential to providing the most effective aid. Using our software's Job Dispatching tool, you can digitally reroute available personnel to new areas quickly, helping enhance the safety of both the public and your workforce. This feature works in tandem with GPS Tracking to show you the positions and availabilities of your staff as well, so you can gain a clearer picture of where everyone is and what their current statuses are.
Intra-Company Messaging
Communicate on the fly digitally with your dispatched personnel via the Intra-Company Messaging feature on TeamWherx™. As another avenue of communication, you can get even quicker updates from the field and maintain connectivity between key decision-makers at your organization's headquarters and your dispatched personnel. With things often changing quickly in the aftermath of an emergency, having an additional means to reach your dispersed employees makes it easier to change assignments at will.
GPS Tracking
Monitor the locations of your at-work personnel, equipment, and vehicles for increased safety and accountability using GPS Tracking. This feature of TeamWherx™ provides comprehensive insight about your field operations and lets you identify where certain events are taking place, as well as how far your assets are in relation to them. Serve those in need more effectively by increasing your workforce's versatility via our intuitive solution for GPS monitoring.
Wireless Forms
Real-time information is essential when crafting strategies to manage an emergency situation. Using our application's Wireless Forms feature, you can receive data that's more detailed than what paperwork offers, in a fraction of the time. Our digital alternative to handling and processing paper forms gives you intuitive tools like photo capture for damage assessments and Barcode Scanning for easy, electronic inventory management; plus, it helps you remain compliant with regulations to be paperless. Lastly, running a paper-free (and less costly) operation that's built on a digital foundation enables you to allocate extra funds toward more important resources that can further enhance your crisis management plan.
TeamWherx™ empowers any kind of organization tasked with mission-critical response by improving versatility, insight, and communication. Learn more today how our software's features help your team be more prepared and actionable via a free, live demo.
About the author : Andrew Forest
Drew Forest is a writer, marketer, and content creator. He enjoys traveling, fantasy football, and watching Tampa Bay sports teams win championships.