Software for
Construction Workers
Maximize safety and efficiency when it comes to completing your workforce's building projects using our construction software.
Mobile Workforce Plus can help your construction business enhance employee safety, productivity, and asset security, all at once. Use our platform's dashboard to gain better insight on the precise whereabouts of your construction company's valuable equipment and vehicles on the fly; plus, get crucial information back from the field about the status of your projects nearly instantly via unparalleled field-to-office connectivity. Maintain OSHA compliance more efficiently with digital versions of your safety checklists and help keep your construction crew safer.

In the Office
Remove paperwork delays and reduce costs when receiving information from construction sites.
Increase the productivity of your workforce by monitoring construction employees' positions during work hours.
To keep project timelines moving efficiently, dispatch or schedule new orders to workers nearly instantly from the office.

In the Field
Maintain OSHA compliance using detailed digital safety checklists for construction sites.
Secure equipment like cement mixers, generators, and dump trucks with Vehicle and Asset Tracking.
Respond quicker in the event of a construction site emergency with reported GPS locations.

Your Customers
Keep construction project deadlines on schedule via our software's digital checklists that keep office managers efficiently updated.
Improve company image with the ability to brand MWP's interface to your specific business.
Complete work faster using multiple included features that help increase productivity through data collection.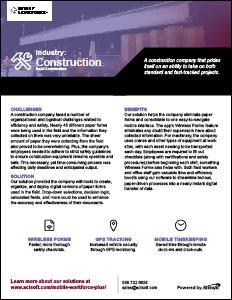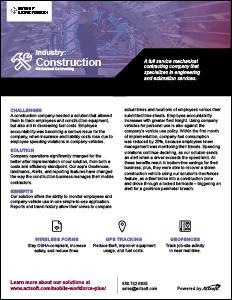 Whether you run a commercial or a residential construction business, our software delivers value.

MWP for Commercial Construction
Better adhere to safety and compliance guidelines by using our software's digital forms to quickly and thoroughly complete job site checklists. Plus, enhance timeline accuracy by leaving tracked equipment and vehicles at work zones overnight, reducing unnecessary transport.
NFC scanning allows you to more efficiently manage inventory with easy equipment scans.
Monitor and update project completion percentages digitally to accurately track productivity.
Save time by processing performance clauses, contract letters, and building code inspections electronically.

MWP for Residential Construction
Use MWP to enhance customer satisfaction with electronic bid sheets and customer agreements that are more efficient to process, as well as with near real-time photos of project progress. Reduce costs of operation with reports about fuel usage and alerts regarding your workforce.
Remote clock-ins and -outs help your staff spend more time on the construction site.
Use our solution's Geofences tool to draw digital boundaries around work site and ensure zoning compliance.
Monitor employee positions during work hours to help improve workforce productivity and output.
Seamless Integration
Mobile Workforce Plus includes capabilities for your construction company to integrate its data with many different kinds of third-party solutions, including accounting systems like QuickBooks Online. Information collected on the MWP platform, such as timesheet data, vehicle and equipment positions, diagnostics and maintenance checklist data, and customer lists can be synced with the other applications you regularly use. Integrated Fleet and Asset Tracking
Our solution is compatible with Geotab hardware, as well as CalAmp tracking devices for both vehicle and asset monitoring. It's easy to connect these devices, and they work seamlessly in tandem with our software to provide diagnostics on fleet or equipment locations, routine maintenance, driving characteristics by employees who regularly operate company vehicles, and more. Make smarter business decisions with information gathered from secure, integrated fleet and equipment tracking.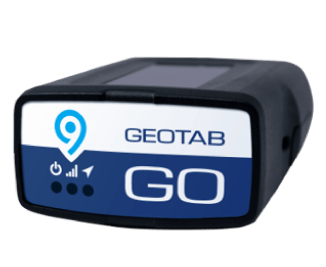 Frequently Asked Questions about Construction Software for Safety, Compliance, and Scheduling
Get started today!
A few details and you're on your way to taking your business to the next level.