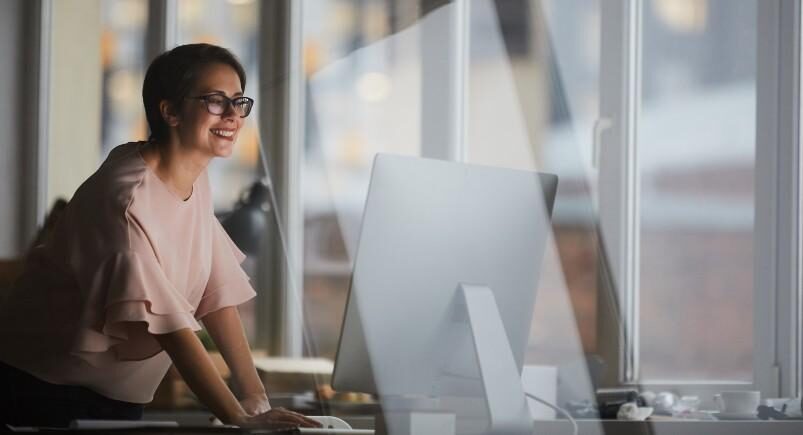 Have you ever considered what digitally scheduling your company's work orders in advance could do for your business's overall productivity and profitability? Manually assigning your field techs work orders can be time consuming and costly for your back-office team, in addition to managing their other regular, yet essential processes like payroll and accounting, inventory, and paperwork.
Introducing automation for all of these processes (but particularly work orders) can help you increase your team's capacity, take on additional business, and save money from a reduction in paper-based tasks. Scheduling in an automated format and in advance of each new workday is more efficient and streamlines operations for everyone involved.
Here are four key benefits you can gain from using a workforce management software to schedule jobs ahead of time.
Provide faster response times for new or existing customers whenever they are requesting service.
Having a bird's-eye view of all your employees' assigned work orders via a scheduling software makes it simpler to see where additional availability is in your workers' various schedules. From there, you can easily identify which employees can handle on-the-fly service requests, enabling new customers who are in need of service to receive care faster.
As a result of being able to send new job information virtually instantly to the mobile devices of your available technicians, these new customers benefit from receiving expedited service that may motivate them to continue to choose your business in the future as well. Faster response times can also enable your business to have an advantage over its competitors. For service industries like snow removal, plumbing, HVAC, electrical, and irrigation, speed is an essential component of what makes service better. Exceeding your clients' needs quicker than your competitors can helps establish your company as a leader in its industry and can also help you collect new word-of-mouth referrals too.
Maximize workforce productivity and distribute workloads more evenly for your team members.
If certain employees have additional bandwidth in their pre-planned schedules to fit in more assignments, you can use in-advance scheduling to identify their availability and add new jobs to their workloads. Fully stocked schedules help you ensure your customers are being served efficiently and that there's no room for unnecessary downtime being taken by field employees that leads to low productivity.
Evenly distributed workloads also help prevent employees from feeling overwhelmed or overworked. If staff begin to feel burned out, employee churn could be soon to follow. Retain valuable members of your workforce and empower them to truly succeed by not overloading their schedules due to manual or paper-based errors. With optimized scheduling and workload distribution, you can ensure your field technicians are in the best positions possible to be productive for your organization.
Communicate more precise service windows to your customers to increase convenience and satisfaction.
Rather than giving your customers wide-ranging and unpredictable times of when they might be able to expect service, knowing the near real-time, hour-by-hour task assignments of your field techs can help you provide condensed ETAs that are more manageable for clients.
Customers who are provided with service windows that are too broad can become frustrated in trying to accommodate a time that requires them to be at home virtually an entire day waiting for their technician to arrive. Preventing headaches like these for your clients can empower you to provide the best service possible, move from customer to customer quicker, and retain quality business for longer.
Reduce unnecessary fuel usage and save more money during daily field operations.
If your organization is set up with an electronic system to handle all of its service call dispatching, your employees will be provided with all the knowledge and tools they need to move to their next assignment (as soon as they're able to) from the convenience of smartphone or tablet devices. By cutting out an unnecessary phone call or trip to the office by your staff to receive new work order details, you can prevent time and fuel from being wasted in your company vehicles. Field technicians who are assigned trucks or vans from your fleet are responsible for keeping idling and other detrimental driving behaviors to a minimum. With nearly instant digital dispatching, you can further help your workforce out by reducing trips to HQ, saving your fleet even more gas.
These four key benefits of scheduling jobs in advance using a digital platform can deliver additional productivity and profitability to your business's bottom line. Your field technicians are the primary drivers of productivity and revenue for your service-based company.; providing them with the tools needed to efficiently receive instructions ahead of time and complete projects for new clients in a faster manner benefits everyone in your organization.
For an end-to-end application that can assist you with all your digital job scheduling and dispatching needs, discover more about how our flagship platform, TeamWherx™, can help you boost efficiency today via a free demo.
About the author : Andrew Forest
Drew Forest is a writer, marketer, and content creator. He enjoys traveling, fantasy football, and watching Tampa Bay sports teams win championships.