Software for
Plumbers
Tighten communication and processes for your mobile workforce.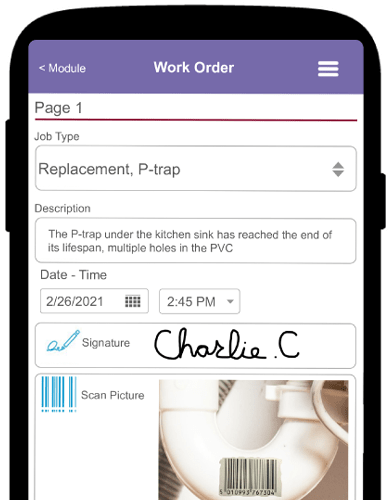 Take on more business per day and gain more information from the field about how your plumbers are working with Mobile Workforce Plus, our robust service management software. Our solution helps you more efficiently distribute work orders and serve more customers through a collection of digital features that help increase versatility and productivity.
In the Office
Increase productivity by distributing work orders digitally from your home office to your plumbers.
See reports about company vehicle usage and employee activity to help ensure efficiency stays optimized.
Communicate with your dispersed plumbers about jobs and completed service tickets on the fly from headquarters.
In the Field
Reach more customers daily by assigning your plumbers new orders while they're already in the field.
Send job data directly from customer locations to reduce unnecessary trips to the office that waste fuel and time.
Streamline timesheet data from the field to the office by allowing your plumbers to clock in and out remotely.
Your Customers
Make it easier for customers to request service by giving them a way to do so after regular business hours conclude.
Provide accurate estimates to customers of when they can expect service with pre-scheduled employee agendas.
Increase customer satisfaction by providing faster, more attentive assistance using features like Closest To.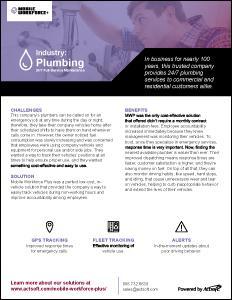 Essential Features for Plumbing Companies
Seamless Integration for Plumbing Companies
Our all-in-one application includes capabilities for your plumbing company to integrate its data with many different kinds of third-party software, including accounting systems like QuickBooks Online. Information collected on the MWP platform, such as plumber timesheet data, vehicle and equipment positions, service ticket data, and customer lists can all be synced with the other systems you regularly use. Integrated Fleet and Asset Tracking
Our plumbing software solutions are compatible with Geotab hardware, as well as CalAmp tracking devices for both vehicle and asset monitoring. It's easy to connect these devices, and they work seamlessly in tandem with our software to provide diagnostics on fleet or equipment locations, routine maintenance, driving characteristics by employees who regularly operate company vehicles, and more. Make smarter business decisions with information gathered from secure, integrated fleet and equipment tracking.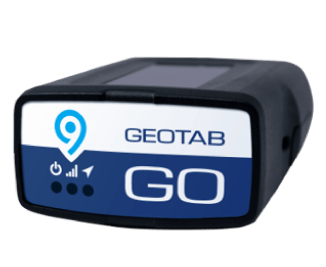 Frequently Asked Questions about Plumbing Software for Dispatching, Mobile Forms, and Timekeeping
Plumbing software allows companies to optimize their workforce through one software solution. Plumbers can manage their workflows in our centralized platform, Mobile Workforce Plus, which includes management features such as scheduling software, mobile forms, data collection, GPS, fleet, and asset tracking, and even API integrations for software platforms their plumbing company might already be using.
Employees in the field get more done and provide better service to customers and yield more ROI with the help of this workforce management software. Business operators gain more insight into their workforce operations and can easily identify inefficiencies and streamline processes.
Mobile Workforce Plus is hosted on the cloud, so no desktop installation is necessary. Plumbing customers can access their accounts from anywhere using a secure web login. Only certain functionalities, like handset tracking, require the app to be downloaded onto mobile devices through the App Store for iOS devices or Google Play for Android devices.
Mobile Workforce Plus offers a variety of plumbing features and solutions for your business. These include:
Job Dispatching through our scheduling software which keeps your workforce optimized and more efficient in the field.
Wireless Forms to seamlessly manage paperwork and administrative tasks with more accuracy and ease.
Mobile Timekeeping which enables plumbers in the field to clock in and out without wasting time driving to the office and using that time to fit in more jobs per day.
In addition to these workforce management features, our plumbing software offers many more for a comprehensive, centralized platform which empowers your business to grow in the long-term.
The Mobile Workforce Plus software can integrate with a variety of different payroll and software systems like QuickBooks and Kronos for your plumbing company. Other software platforms include:
Dropbox
ESRI
Google Calendar
Microsoft OneDrive
GIS software
And many more!
Features of our product, like Mobile Timekeeping, Job Dispatching, and Wireless Forms will help streamline your entire operation, and their data can all actively sync with many existing software solutions.
Integrating the plumbing software with third-party platforms optimizes your workforce by reducing manual data entry and gaining deeper business insights into your workforce management. Manage order history and records, client lists, GPS positions of employees and assets in the field, data collection, and Mobile Timekeeping all in one software.
Call us at (888) 732-6638 or receive a free demo and see how our workforce management software solution for plumbing can help you today!
Get started today!
A few details and you're on your way to taking your business to the next level.