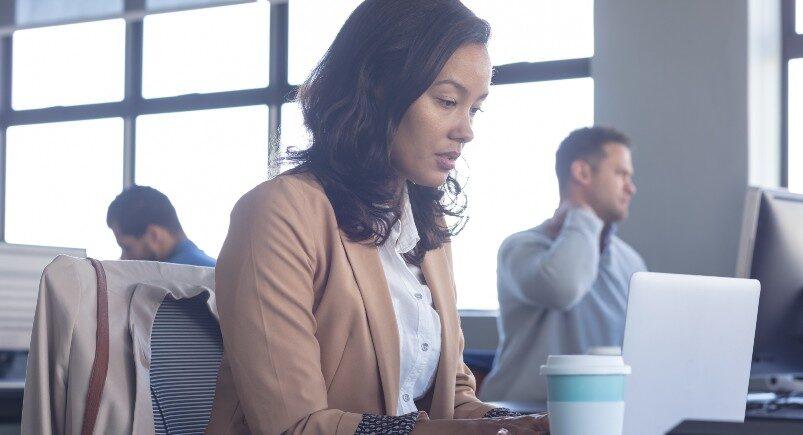 This new year, how will you ensure your business improves its efficiency? One way to make your workforce more time-efficient is to automate many of your business' processes. Many of your workforce's day-to-day tasks are manual – and the activities can detract from your company's ability to focus on more customer-experience based projects, which ultimately drive more revenue for your business.
Here are five cornerstones of your operations that can be automated to help your employees deliver customer excellent service (and to help you save more time and money!).
Employee Time Tracking
Rather than using a manual time punch system or paper and pen to write down clock-in/-out times, automation and mobilization of time tracking help your workforce generate more output and reduce overhead costs. This is done in two primary ways:
A reduction in unnecessary overtime by your employees.
An ability to allow workers to reach project locations quicker, free of the need to clock in at the office first.
By providing a way for your employees to clock in and out from the convenience of their mobile devices, your team is able to increase responsiveness, flexibility, and quality of service to clients during each day.
Paperwork
Completing your company's forms in an electronic format helps streamline and automate information flows between your field and office operations. Here are some of the key benefits that digitizing your organization's documents can provide.
Benefits of Document Automation:
Saved time and money from fewer paper costs and delays.
A more seamless paperwork experience for managers and employees.
Fewer errors from incorrect data entry or illegible handwriting.
More detail from the field through dynamic capabilities like photo, signature, and audio capture.
Less clutter, with fewer stacks of paper lying around the office.
Better organization, due to keeping information saved digitally.
With paperwork processes and documentation being such an essential part of many companies' day-to-day operations, automating these works to provide employees and managers with additional valuable time each day.
Data Entry
For both your administrators and back-office employees, data entry is a significant part of day-to-day work. Importing/exporting data sets (rather than manually inputting them into two different systems each) can prevent headaches and save these members of your workforce time.
Whether it pertains to timekeeping and payroll, work orders, documentation, or the GPS locations of your company vehicles and assets, having the ability to efficiently manage critical data is key. Removing manual entry from the process empowers your team to be more cost- and time-effective, so you can devote more resources to helping your customers daily.
Work Order Dispatching
Automating work orders and dispatching helps free up additional time for your back-office team and your technicians in the field. With digital work orders, you're streamlining the process of accepting, scheduling, and assigning your work orders.
A workforce management software like what we at Actsoft offer is built to help make work order management simpler and digitized. By using our solution to send out new job instructions to service techs who are already in the field, you can limit unnecessary downtime, reach new clients faster, and enhance the overall productivity of your employees.
Planning work orders in advance using our platform's Dispatching Scheduler tool is another way to help automate the process of handling service requests from customers. You can get a bird's-eye view of all of your employees' current schedules, see where new jobs can be assigned, and schedule these in advance via a simple, yet intuitive dashboard. By planning employee agendas ahead of time, it's easier to give customers service windows that are more specific and accurate, as well as ensure productivity and workload distribution are optimized in your workforce.
Inventory Management
Manual inventory management leaves room for errors, shrinkage of inventory, and slow data reception. By automating this process, you can make it easier for your staff to conduct accurate inventory checks.
Automation of inventory management includes using digital tools to automatically scan barcodes and QR codes of parts or goods, reducing the potential for erroneous data entry. This process also helps your team accelerate inventory management, without sacrificing standards or consistency. Once an inventory check has been completed electronically, the completed form can be sent to a manager for approval or rejection.
Business process automation encompasses each of these five key aspects of your organization's routine operations, and with the power of digital tools, you can position your business for greater productivity and profitability. Our flagship application, TeamWherx™, includes multiple features within a single software to help you achieve your company goals and reduce the number of manual tasks needed to manage your workforce. Discover how our end-to-end platform can empower your business to streamline and automate many of its processes today via a quick, free demo.
About the author : Andrew Forest
Drew Forest is a writer, marketer, and content creator. He enjoys traveling, fantasy football, and watching Tampa Bay sports teams win championships.