Software for
Transportation
Take the road to success using tools designed to make the most of your transportation fleet business.
Mobile Workforce Plus lets you make the most of your transportation fleet business by maximizing productivity and enabling employees to make smarter decisions so they can take on more work each day. Dispatch work orders to drivers quickly, based on actual data that gives you insight into their current statuses. Save money by reducing fuel waste from poor driving habits and reduce your carbon footprint by switching to digital forms.
In the Office
Process data collected in the field with digital forms almost instantly.
Communicate with drivers on the road more effectively.
Make smarter decisions when dispatching new orders to drivers.
In the Field
Keep drivers accountable for their speeds and safe driving habits.
Reduce fuel costs by curbing wasteful behavior.
Monitor the near real-time positions of drivers on the road.
Your Customers
Drastically reduce late arrivals with more efficient scheduling.
Update customers with near real-time driver location updates.
Use timestamps to accurately track pick-up and delivery times.
Essential Features for Transportation Companies
Seamless Integration for Transportation Companies
Mobile Workforce Plus includes capabilities for your transportation company to integrate its data with many different kinds of third-party solutions, including accounting systems like QuickBooks Online. Information collected on the MWP platform, such as timesheet data, vehicle and equipment positions, diagnostics and maintenance checklist data, and customer lists can be synced with the other applications you regularly use. Integrated Fleet and Asset Tracking
Our transportation software solution is compatible with Geotab hardware, as well as CalAmp tracking devices for both vehicle and asset monitoring. It's easy to connect these devices, and they work seamlessly in tandem with our software to provide diagnostics on fleet or equipment locations, routine maintenance, driving characteristics by employees who regularly operate company vehicles, and more. Make smarter business decisions with information gathered from secure, integrated fleet and equipment tracking.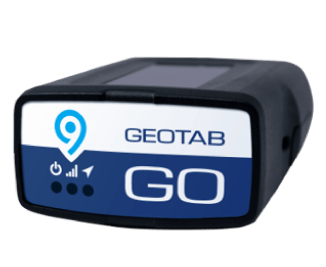 Frequently Asked Questions about Transportation Software for Timekeeping, Scheduling, and Tracking
Get started today!
A few details and you're on your way to taking your business to the next level.