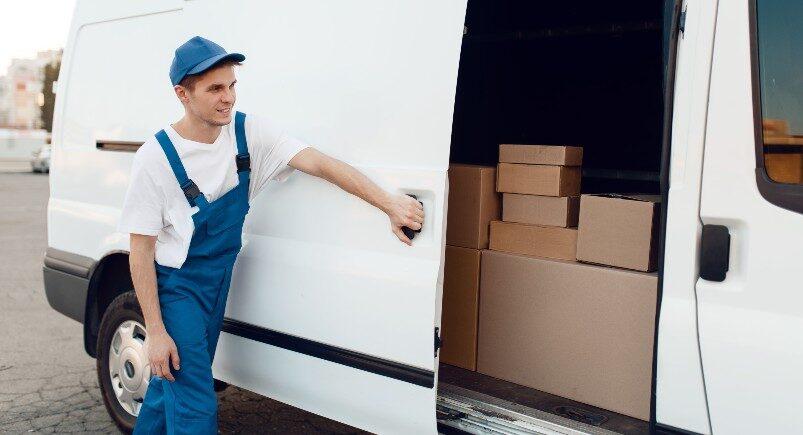 Time is of the essence for courier companies. Specializing in executing sensitive or same day deliveries for their clients, it's imperative that courier companies have solutions to help expedite deliveries and streamline operations.
Courier operations can be impacted by a lack of insight into workflow productivity or delivery-related issues. As a result, customers may experience delinquent, damaged, or lost items, according to the Augusta Free Press. These issues can hurt the courier company responsible, potentially leading to a loss of clients and a poor reputation. Evan Miller of DKH Legacy Trust writes that legal challenges, such as liability, and operational challenges like keeping safety a priority during speedy deliveries can also persist for courier companies.
With an estimated $152.7 billion market size and 6.5% growth rate from 2018 until 2023 and beyond, the courier industry will continue to be critical in the delivery of goods to businesses and consumers.
Dispatching Solutions Deliver Customer Satisfaction
One of the best ways courier businesses can "deliver" higher customer satisfaction is with digital dispatching solutions. Software that includes options for both scheduling deliveries in advance and handling new, on-demand ones can help courier services accelerate customer response.
Versatility is a must-have aspect for a successful courier service operation, as customer needs can rapidly change. Digital dispatching solutions enable companies to have delivery information sent straight to the mobile devices of drivers in the field, ensuring they are always provided with the most up-to-date details. Plus, with digital messaging, dispatchers and administrators can be provided with near real-time updates from drivers in the field about the status of different deliveries. This helps further connect the workforce and ensures that necessary exchanges of information remain streamlined.
Vehicle Tracking Solutions Enhance Efficiency and Accountability
Planning the smartest and most efficient routes for delivery can be difficult without the right data at your disposal. Using fleet tracking software, courier companies can acquire advanced insights on how vehicles are being driven and where they are at all times of the day. Administrators can review historical routes taken by vehicles to common drop-off locations and identify if there are newer, more efficient ways to reach those destinations. A traffic overlay tool also helps dispatchers "see" real-time traffic data and congestion patterns and help drivers circumvent the most backed up areas.
Historical and real-time data helps inspire and institutionalize policies that increase safety, accountability, and fuel efficiency while reducing harmful driving habits. Limiting instances of speeding, idling, and harsh braking or accelerations results in safer operations and less wear on vehicles.
Fleet tracking software also reduces the risk of theft or misuse. Tracking the near real-time locations of delivery vehicles at any time helps to protect the value of these investments and also make sure the fleet is available when needed.
Automated Inventory Management Applications
Courier companies can prevent lost or missing deliveries by taking detailed inventory of every package that enters or exits a vehicle. However, conducting this manually can result in errors and delays. Digital solutions are designed to streamline inventory by offering barcode scanning, QR codes, and calculators. These capabilities help drivers' accuracy and speed in documenting inventory. Plus, the information can be readily shared with HQ.
Keeping a close count of all packages throughout the delivery helps reduce the potential for errors, shrinkage, or missing items. Handwritten checklists are replaced by digital tools and drivers can "keep their eyes" on the road and their customers.
Ensure your courier service is set up for success throughout the entire delivery dispatching process with digital tools.
TeamWherx™, our workforce management tool for courier companies, empowers your organization to streamline processes and "drive" customer satisfaction. Schedule a quick, free demo to see how our platform can help you optimize courier operations today.
About the author : Andrew Forest
Drew Forest is a writer, marketer, and content creator. He enjoys traveling, fantasy football, and watching Tampa Bay sports teams win championships.