Solutions for Utilities
Keep the lights on, and your customers happy, with a utilities software solution designed to make your life better.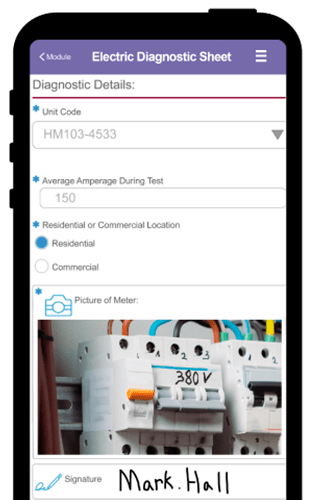 Mobile Workforce Plus gives utility workers the means to address all their customers' needs and provide premium service in record time. Whether you need an effective way to manage your employees' day-to-day activities and increase the number of customers you can serve each day, or a better way to manage crises, MWP does all the heavy lifting so you can focus on servicing as many people possible.
In the Field
Assign utilities technicians to new job sites based on availability and proximity.
Monitor the near real-time positions of your remote employees.
Increase worker productivity using automated processes.
In the Office
Use digital forms to expedite work-order processing.
Reduce the amount of paper waste.
Make smarter decisions when expediting new job assignments.
Your Customers
Keep up to date on job statuses to field customer inquiries.
Attend to customer needs promptly.
Save time at job sites by switching to digital forms.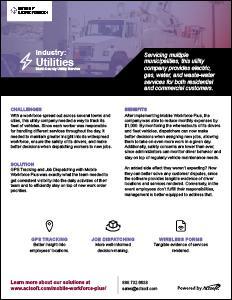 Essential Features for Utilities Companies
Seamless Integration for Utilities Companies
Mobile Workforce Plus includes capabilities for your utilities company to integrate its data with many different kinds of third-party solutions, including accounting systems like QuickBooks Online. Information collected on the MWP platform, such as timesheet data, vehicle and equipment positions, safety checklist and work order data, and customer lists can be synced with the other applications you regularly use. Integrated Fleet and Asset Tracking
Our utilities software solution is compatible with Geotab hardware, as well as CalAmp tracking devices for both vehicle and asset monitoring. It's easy to connect these devices, and they work seamlessly in tandem with our software to provide diagnostics on fleet or equipment locations, routine maintenance, driving characteristics by employees who regularly operate company vehicles, and more. Make smarter business decisions with information gathered from secure, integrated fleet and equipment tracking.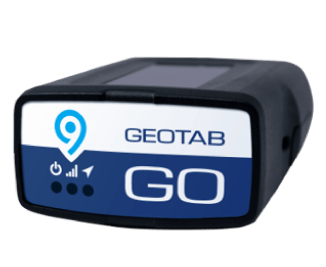 Frequently Asked Questions about Utilities Software for Scheduling, Invoicing, and Tracking
Utilities software empowers companies to manage their workforce in one centralized platform with management features such as scheduling software, mobile forms, data collection, GPS, fleet, and asset tracking, and even API integrations for software platforms a utilities company might already be using for maximum optimization.
Utilities workers in the field have a more streamlined and effective workflow with the help of this workforce management software which enables them to get more done and provide better service to customers and yield more ROI. Business operators have more flexibility to oversee more areas of their workforce and identify inefficiencies to optimize their business.
Mobile Workforce Plus is hosted on the cloud, so no desktop installation is necessary. Utilities customers can access their accounts from anywhere using a secure web login. Only certain functionalities, like handset tracking, require the app to be downloaded onto mobile devices through the App Store for iOS devices or Google Play for Android devices.
Mobile Workforce Plus offers a variety of features and solutions for utilities businesses through:
Job Dispatching software for smarter job assignment decisions to employees in the field.
Wireless Forms and the cost savings on paper and reduced risk of inaccuracies or lost paperwork.
GPS Tracking for enhanced accountability for workers on the clock and safety management for employees, assets, and vehicles on the road.
Mobile Timekeeping with seamless payroll processing and time management insights.
Our utilities workforce management software offers even more features and capabilities than these that empower your business to operate at full capacity, smarter and more affordably.
The Mobile Workforce Plus software can integrate with a variety of different payroll and software systems for your utilities company. These include:
Dropbox
Kronos
QuickBooks Online
Google Calendar
Microsoft OneDrive
And more!
Integrating the utilities software with third-party platforms optimizes your workforce by reducing manual data entry and gaining deeper business insights into your workforce management.
Call us at (888) 732-6638 or receive a free demo and see how our software solution for utilities can help you today!
Get started today!
A few details and you're on your way to taking your business to the next level.