Software for
Electricians
Powering electrical companies forward.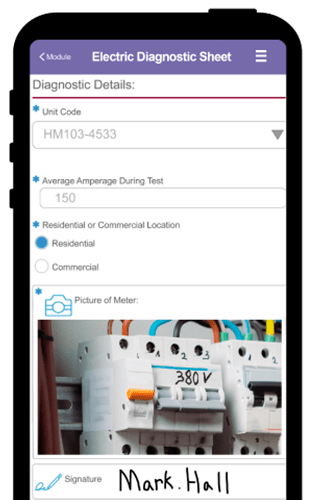 Mobile Workforce Plus, our all-in-one workforce management solution, is built to help your electrical company reduce its hidden inefficiencies and serve more customers daily. It contains multiple features to help you improve your business's operations through increased insight on happenings away from the office. Our application for electricians also enables your electrical company to gain and retain more business by helping you maximize transparency and efficiency.
In the Field
Complete job site inventory faster and with fewer expenses involved via digital forms.
During longer projects, use GPS Tracking to keep your trucks and equipment secure overnight.
Send information from the field about electrical installation or repair statuses nearly instantly.
In the Office
Increase productivity with detailed reports on how your mobile electricians are performing.
Set digital perimeters around frequented job sites and get alerts on daily activities in near real-time.
Adjust your electricians' workflows on the fly as new work orders come in and availability opens.
Your Customers
Route your electricians more efficiently, boosting response times to new customer requests.
Improve customer satisfaction with digital tools that allow you to cater more to individual client needs.
Make it easier for customers to submit electrical service requests by accepting submissions after hours digitally.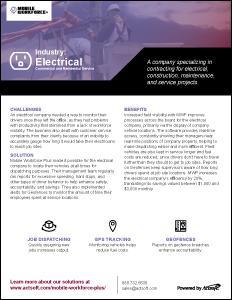 Seamless Integration
Mobile Workforce Plus includes capabilities for your electrical company to integrate its data with many different kinds of third-party solutions, including accounting systems like QuickBooks Online. Information collected on the MWP platform, such as timesheet data, vehicle and equipment positions, diagnostics and maintenance checklist data, and customer lists can be synced with the other applications you regularly use. Integrated Fleet and Asset Tracking
Our solution is compatible with Geotab hardware, as well as CalAmp tracking devices for both vehicle and asset monitoring. It's easy to connect these devices, and they work seamlessly in tandem with our software to provide diagnostics on fleet or equipment locations, routine maintenance, driving characteristics by employees who regularly operate company vehicles, and more. Make smarter business decisions with information gathered from secure, integrated fleet and equipment tracking.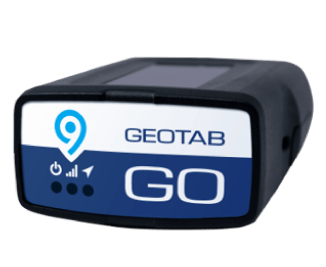 Frequently Asked Questions about Electrician Software for Work Orders, Invoicing, and Scheduling
Get started today!
A few details and you're on your way to taking your business to the next level.