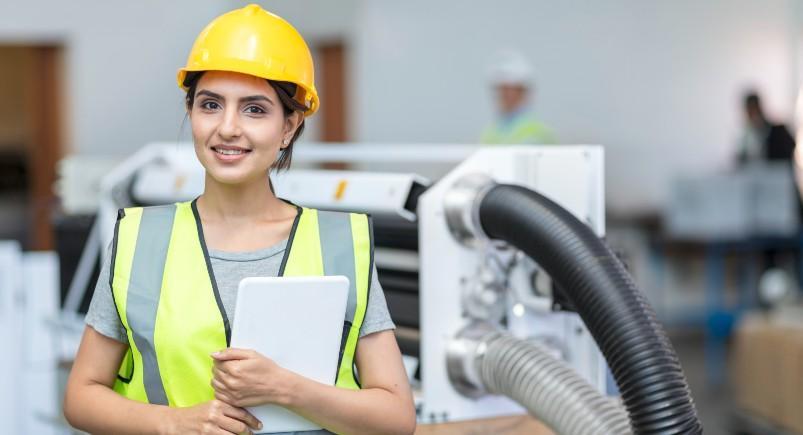 Companies in the electrical industry are tasked with critical responsibilities for residential, commercial, and industrial customers. When they are providing or restoring power to neighborhoods, office buildings, or even entire cities, electrical companies can't afford to be bogged down in manual paperwork and time-consuming documentation. TeamWherx™'s Wireless Forms feature enables electrical companies to operate more efficiently (and cost-effectively) in the field by digitally processing and managing their onsite documentation.
Optimized Inventory Management
Before an electrician arrives at a job site, a preliminary inventory checklist must be performed to make sure the electrician has the adequate tools and resources at their disposal to complete the job effectively. TeamWherx™'s Wireless Forms feature also has Barcode Scanning capability, so your electricians can use the cameras of their mobile devices to scan barcodes and QR codes on wire racks, cable boxes, generators, and more, allowing them to complete inventory checklists faster and with more detail at the same time.
Digitizing this inventory management process reduces the risks of surprise shortages of materials and increases accountability among all areas of your workforce. This dynamic inventory management solution ensures optimization among your workforce and maximizes productivity for your electricians.
Staying Compliant
Electricians need to make sure their work is up to code and complies with relevant regulations pertaining to their work. TeamWherx™'s Wireless Forms photo capture capability lets electricians seamlessly document their work to ensure accountability while performing installations or repairs.
The ability to take before and after photos of the job itself and attach these photos to the appropriate forms ensures compliance for your business and offers a more comprehensive service for customers, giving them peace of mind and transparent insight into the details of the job performance.
Digitizing Paperwork
By digitizing important forms, your company reduces the costs of paper and lowers the risks of lost or damaged paperwork – saving time and money while improving the customer experience. Digital signatures from customers (via touchscreen) and streamline the form completion process. Providing estimates or invoices is optimized as well, since your company can collect data and generate work order more dynamically.
TeamWherx™'s Wireless Forms feature empowers electrical companies to get the most out of their workforce and provide a better, more seamless service for customers without having to break the bank. Position your electrical company for long-term, stable growth today by leveraging our platform.
Want to see how TeamWherx™ further revolutionizes your workforce?
About the author : Constantinos Garoufalidis
Costa Garoufalidis is a Writer and Marketer. He enjoys playing music, soccer, and cheering on his hometown Tampa Bay Lightning.