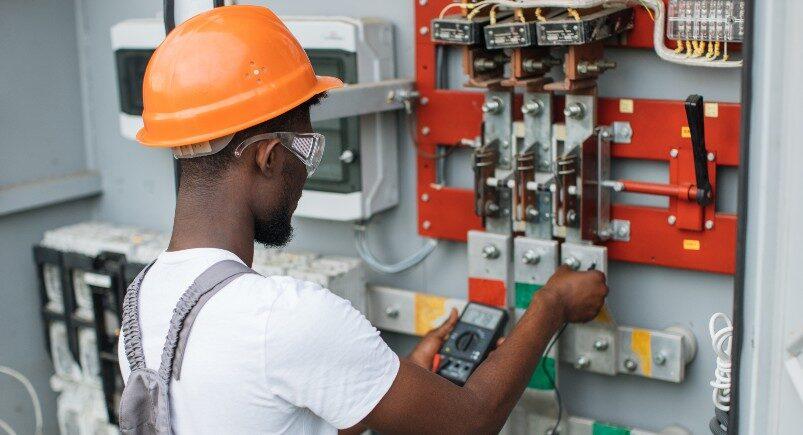 Electrician software is used to help electricians better manage their work orders, serve more customers, and decrease confusion during their day-to-day processes. These types of solutions typically include a suite of features that make day-to-day service calls more efficient and cost-effective for the businesses using them, such as with capabilities for digitizing paperwork, timekeeping, and dispatching processes.
Electrician software also can enable you to collect more detailed business insights from the field, helping you stay truly in tune with the happenings of your workforce. Here are some best practices when it comes to these types of applications, which all work together to help your electrical company make the most of its resources and gain as much return on investment as possible.
Take advantage of digital solutions for paper invoices, service request forms, and diagnostic sheets.
Whether your electrical company uses invoices, maintenance forms, diagnostic sheets, safety/compliance checklists, or other types of documents, transitioning these over to a simple, yet intuitive digital system can help you in many ways. Digital invoicing and maintenance forms with an electrical contractor invoice software enable you to better manage excessive costs and delays when processing documents manually. Digitized forms allow your electricians to calculate totals automatically with certain types of form fields, helping prevent errors. Then, once a form is complete, they can easily route the form to a supervisor or the back office for submission by simply pressing a button on their mobile device.
Schedule service requests in advance but use real-time dispatching to handle on-the-fly work orders.
Electrician scheduling features with a workforce management app help you plan out your electrical installation and repair jobs in advance. In doing this, your dispatchers can acquire a better view of all outstanding work orders via an intuitive dashboard, empowering them to make the smartest assignment decisions.
Dispatching in near real-time via mobile device notifications to your electricians is another useful feature electrician software can provide. Sometimes, customers need more immediate service to repair broken or faulty electrical systems; having an ability to send new work orders to available electricians directly in the field at once increases your service quality and helps you effectively take on more urgent business.
Manage the locations of your electricians, service vehicles, and equipment trailers.
Another huge part of what an electrician software provides is the ability to track the near real-time locations of your employees, service vehicles, and equipment trailers. Location-based information can help you make smarter business decisions, serve more customers, and reduce high fuel costs from unnecessary office travel. Electricians in the field are able to reach new work locations faster if their positions are reported as they can receive new job assignments that are already close to their current locations. Plus, you can also better protect your equipment and company vehicles from theft or unauthorized, after-hours usage by tracking their locations as well.
Foster real-time communication with your electricians.
Don't let the distance from the office to the field prevent you from getting real-time data quickly. With a messaging feature within digital workforce management solutions, stay truly connected to your workforce during day-to-day operations. Getting the information you need from the field quickly also helps you understand how you can provide the best service to your customers and switch gears (if needed) for your employees. It's important to use an electrician software to maintain effective communication between your office- and field-based employees so that you can stay updated on project progress and ensure your customers' requests are being tended to in a timely manner. If any unforeseen circumstances present themselves during the course of a project or are affecting a particular electrician's availability, you can quickly get this information digitally and make new business decisions as a result.
Enable remote timekeeping solutions for your electricians.
Multiple inefficiencies can occur in your workforce's operations from having a stationary time-clock system. By using a feature for remote timekeeping for your field technicians, you can put your workforce in the best position possible to serve its customers efficiently and also maximize cost efficiency when it comes to labor and time spent working.
Electrician software with timekeeping for electricians allows your staff to punch in and out via mobile devices, eliminating the need for them to drive to the office first each day. This can result in an ability for you to take on more service requests per day, serve new business quicker, and also increase convenience for your employees.
When using an electrician software, make sure to implement these best practices to help ensure you're maximizing its capabilities and benefits for your business. If you're searching for an all-in-one electrician software, look no further than TeamWherx™. Our end-to-end platform can help your electrical company conduct its operations with greater efficiency by digitizing multiple aspects of your operation. Schedule a free demo today to learn more!
About the author : Andrew Forest
Drew Forest is a writer, marketer, and content creator. He enjoys traveling, fantasy football, and watching Tampa Bay sports teams win championships.