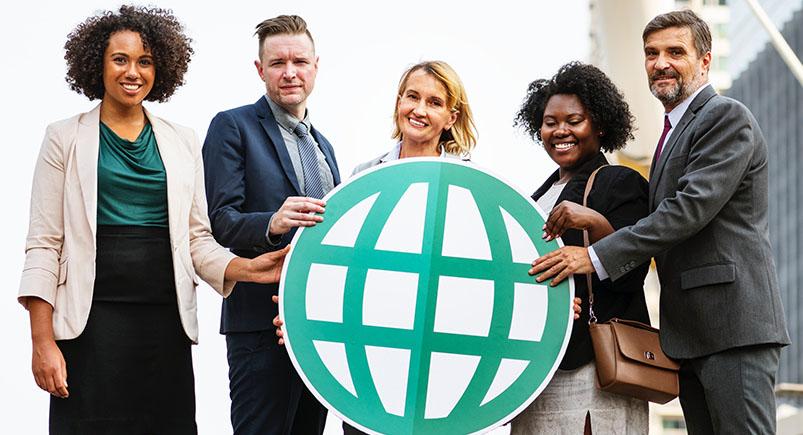 Remote Software Solutions for Today's Office
According to a new study by Telework Research Network, 63 percent of Americans will be working remotely in the next five years. This includes all types of workers, from self-employed entrepreneurs and consultants, to truck drivers and sales people.
With internet-enabled technologies like Skype, and cloud-based systems like Google docs, working remotely is easier and virtually seamless. Plus, according to the Telework study, productivity increased when people had more flexibility in their jobs. One of many examples showed that American Express teleworkers handled 26 percent more calls and produced 43 percent more business than their office-based counterparts.
The trick is securing the right tools to ensure success. So what are some of the top tools needed for most mobile workforces? We put together a comprehensive list of powerful tools that will help employers manage remote workers and also give remote workers the structure they need to organize and execute tasks.
Problem: Are you at work yet?
When working from home or on the road, it may be tempting to put off work in favor of sleeping in a little longer. While this behavior may not be a productivity killer once in a while, it can have a major impact on a business over time, especially if multiple employees begin forming bad work-from-home habits. This can have an impact on the people in charge of keeping track of projects.
Solution: Remote time clock
The best part is, with today's technology you don't need to invest money in more equipment; employees can now use their phones to clock in and out, so everything is time-stamped and validated. This protects both the employees and the company as it keeps everyone accountable in a simple, cost-effective way.
Products: Comet Mobile Worker and Comet Tracker
Other Advantages Include:
Complete Visibility – Manage time through GPS time-stamped data. Validate employee clock in and out, vehicle idle time, and more.
Completely Automated – Clock in with forms attached and receive time- and date-stamped information showing current and historical GPS locations.
Efficient Time Management – With each time punch you can capture photos, signatures, data about current jobs, vehicles, inspections, and odometer readings.
Operations Made Easy – Supervisors can capture, review, and modify information electronically, eliminating the clutter of paperwork.
Problem: I ran out of supplies
At some point, remote work may come to a halt for many reasons, like the computer getting a virus, with no IT guy standing by to help. Another common reason is that supplies have run dry. Let's say forms, contracts, and other important documents are thinning and your remote employee is 20 miles from the nearest printer. When they do print more forms, they invoice you $10, which costs $50 in man-hours to process and mail. A vicious cycle, to say the least.
Solution: Wireless Forms
For a company to have a powerful remote team, it's important to make the leap from paper to digital. The transfer of paper documents — especially important contracts, leases, and other legally binding agreements — from home to office can get hairy. When you use reliable, well-designed digital forms, you will never run into the problem of low supplies or misplaced documents. Plus, there's no threat of missing a deadline due to something getting lost or delayed in the mail. And we haven't even begun to hit on the money-saving aspect yet. Imagine how much you'll save in paper costs, paper storage (bye-bye squeaky metal file cabinets), paper delivery (overnighting a document is slow and very expensive compared to hitting "send" on a computer or mobile device), and losing business because of misplaced contracts or documents. To boot, your company will also be more environmentally friendly and the trees will love you for it.
Products: Advanced Wireless Forms, Comet Tracker, and Comet Mobile Worker
Other Advantages Include:
Eliminate Paper – Convert paper forms into electronic forms which can be deployed instantly from your wireless device to the field. With the form designer, you can also create customized forms.
Reduce Errors – Drop-down lists, check boxes, and automatic calculations allow your field workers to quickly capture information. With decision logic, your forms can be designed to guide workers through a defined workflow.
Immediate Information – Reduce trips to the office with form information readily available in the application moments after being captured. Email copies of the form, complete with your company logo, directly to your customers upon submission.
Signatures and Pictures – With GPS tracking you can see where every job-related activity took place. Capture signatures for proof of service or delivery. Take before and after pictures, and draw directly onto an image to identify items or communicate thoughts.
Analyze Data – Visualize key performance indicators by utilizing the dashboard. With custom-made forms, reports, and graphs, you will be able to view and understand information relevant to the current performance and history of your business and workforce.
Export and Integrate – Reduce data entry by exporting information directly from the application. With Comet Connect and Actsoft's Professional Services team, you can integrate with other systems to further streamline the process.
Problem: What do I do next?
It's easy to find work when you're in the office sitting next to coworkers who are screaming for help on "Project: I'm Gonna Miss This Deadline!" But when you're working at the local coffee shop or in your home office, it's not as easy to figure out what you need to do next when your boss is in Bermuda and the office manager is out to lunch.
What you need: Automated job dispatching
Organizing projects all at one time and then assigning them all via your mobile device is an incredible, perhaps miraculous, capability for management. With customizable calendars you can sync your clients, workforce, and employees together for a clear picture of work needed, work completed, and work assigned. Imagine viewing your entire workload and status updates for each job, assignment, stop, or project on your computer or tablet and then simply assigning work via a "drag-and-drop" interface. Pretty incredible, right? The best part is: Once the work is assigned, workers are automatically notified — on their mobile device — so you don't have to spend time making calls and tracking people down. This is a time- and money-saving investment all companies who have mobile workers need.
Products: Comet Tracker and Comet Mobile Worker

About the author : Xavier Charles