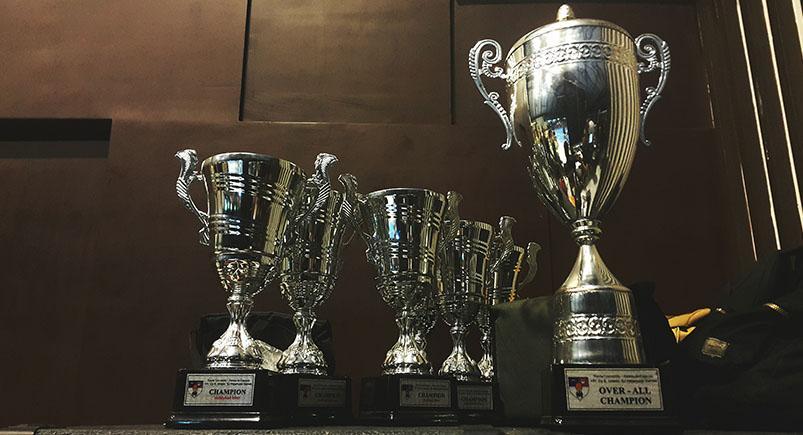 And the winner is… the Ford F-150. The 2015 fleet truck of the year was announced back in December by Business Fleet. Vehicles were judged on the included tools that best help fleet owners and voted on by fleet professionals online. The Ford F-150 was chosen among a group of 35 trucks. According to Scott Fosgard, F-150 Communications Manager at Ford, the big difference for the F-150 was the ability to outperform other vehicles on a lightweight frame. But what about its technology?
The F-150 did well with "smart technologies" in addition to its physical attributes. The F-150 has a loading ramp and trailer hitch that assists users, a 360-degree camera view to help in parking and maneuvering through tight spots, and LED headlamps and tail lamps to improve nighttime driving.
There is one spot where the F-150 falls short: it doesn't come standard with features that connect it to your fleet to help you manage your vehicles. It's not a knock on the F-150. Vehicles simply don't come stocked with ways to track a fleet's overall fuel consumption, where each vehicle is at a given moment, advanced reports on each vehicle's drive history, or communication methods that will make an entire fleet more efficient. That's where Actsoft comes in.
Even the most fleet-friendly vehicles can use that extra edge to take them to the next level to improve the quality of the fleet. CometFleet keeps management abreast on all facets of the fleet. CometFleet identifies the location of vehicles, reviews stop and idle times of vehicles, and expedites dispatching. CometFleet takes a fleet to the next level.
While the Ford F-150 and all industry leaders for fleet trucks are great, why not make them greater? Actsoft's solutions coupled with these powerful machines will elevate a fleet of vehicles into an efficient force that will save an organization time and money.
Have any questions on how Actsoft can help you?
About the author : Xavier Charles