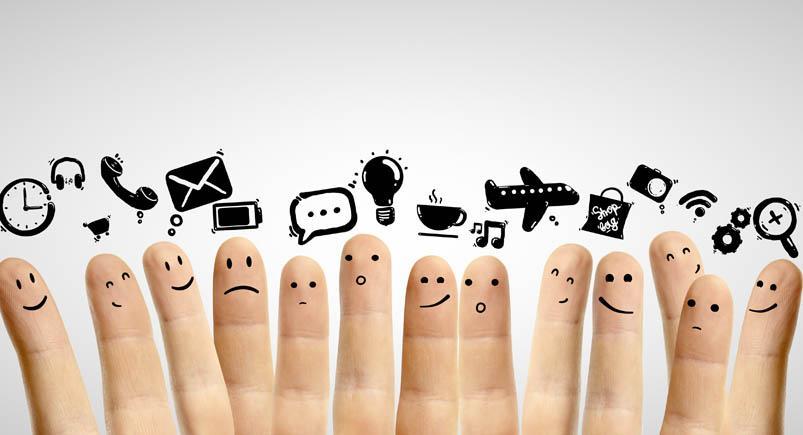 Communicating with customers in today's world is different than it was a few years ago. Back then, sending out emails to customers was one of the ways to get exposure, but now it's just one of the many ways you have to connect with your customers.
Social media makes communicating faster, and in some ways tailored to the crowd you aim to reach. Platforms like Facebook have billions of users scouring the internet every second looking for something new, fun, or trending to share with their personal network. Business owners, need to know how they can create compelling content to engage their customers and market their products.
Successful business owners know their audience. In order to master reaching consumers, they have to understand their customers' pain points and needs. Meltwater.com says that when developing content for Facebook, don't make the content all about you. Instead, cover topics like these that are relevant to your industry:
         

Breaking news

         

Tips

         

Hacks

         

Insights

         

Problem solvers
For instance, taking a breaking news story and developing it into social media content could pique the interest of your audience. Another way to find what your consumers are reading is by using Google Analytics, which helps you understand your consumers' behaviors and interests online, so you can provide engaging content from your brand.
Don't only use visual elements and pictures to convey your message; relying on corporate logos or repetitive robotic sounding messaging is a bad idea.  Content producers want to tell stories from actual people that have used your company's products or services. Posting content that gives sneak peeks on new updates or special events that your company is hosting could be a great teaser to keep your audience coming back for more.
Quality content is one way to get engagement, but it's not the only way. Posting schedules are just as important, if not more so. Posting every second of the day can actually do more harm than good to audience engagement levels. A study done by Hubspot.com found that Facebook pages with over 10,000 + followers were the only ones where clicks-per-post peaked at 31-60 post per month. These same companies didn't see an increase in clicks when they posted 61 times or more per month. Another finding by Hubspot.com showed that organizations with fewer than 10,000 followers posted more than 60 times a month receive 60% fewer clicks per post than the companies that post 5 or fewer times a month. So as it turns out, less can equal more when it comes to your posting schedule.
Spending some extra money could help boost the reach your posts have. Meltwater.com suggests that with a budget as small as you can ensure that your Facebook content is doing the job when it comes to marketing and selling your band.
Actsoft understands the power social media has and the benefit it can provide to potential business clients.  Understanding customer pain points, concerns, and needs when developing content for social media sites, results in content that means more to consumers. Pairing content with customer testimonials is a strategy that adds a relatable touch to content for potential partners. Blending a creative vision with a strategic and consistent posting strategy can create dynamic content companies can use to inform and market their products to a wide audience.
Have any questions on how Actsoft can help you?
About the author : Xavier Charles