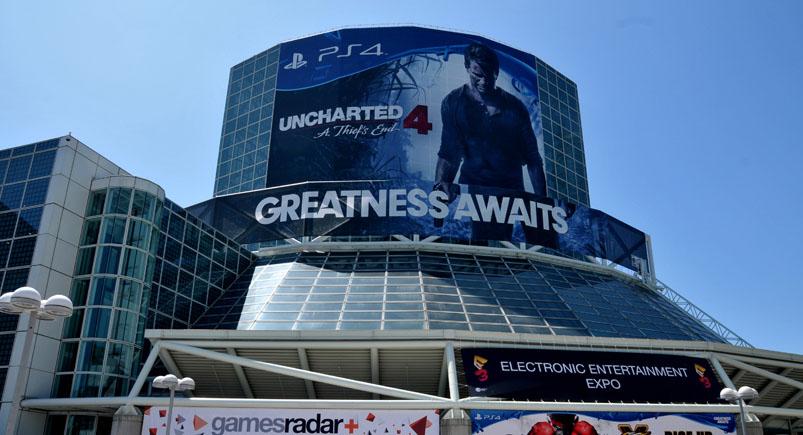 Odds are you've played a video game at some point during your life. If not, that's impressive. Put that on your resume. (Just kidding, don't do that.)
The major video game industry brands and their content totally span the gambit. Nintendo still has Mario scouring the depths of the universe (yes, he's still trying to save Princess Peach), while Xbox and PlayStation make their money on the ultra-heightened realism most of their titles expose gamers to.
Solo gaming is immersive and expansive. Role Player Games are still precise and thought provoking, and multiplayer titles have fine-tuned teamwork, communication, and socialization in new and innovative ways. Mobile and PC gaming are heavy weights in the industry as well.
Every niche has its own niche and these days there's something for gamers of every age, creed, and skill level.
We started with the classic Pong in 1972.
And now we're here:

(Anthem, PS4, Xbox One, PC. Slated for 2018 release)
The Dollars Just Don't make Sense!
According to the Entertainment Software Association, in 2015, total revenue for the video game industry in the United States capped $23.5 billion (yes, billion, with a "b").
So, how do these brands come together and present their product every year? How do they market their new features and get feedback from industry professionals? Well, I'm glad you asked; enter E3.
E Cubed?
The Electronic Entertainment Expo, usually identified as E3, is essentially video game Elysium (probably with less wine and fewer Greek Gods, but you never know who might show up).
Hosted by the Entertainment Software Association (ESA), the event is a mega tradeshow for all things gaming. This year, the event ran from June 13th to June 17th.
Formerly an industry personnel only event, it's now open to the public. The event is mutually beneficial; game producers get to see how their clientele react to their products. As for the gamers? They get the first crack at highly anticipated offerings from the most heralded geniuses of the industry.
Once Upon a Time
Before E3, game publishers went to other trade shows to display new or upcoming products; these include the Consumer Electronics Show (CES). As the game industry exploded during the early 90s, industry professionals felt they no longer belonged in the shadows.
According to Tom Kalinske, CEO of Sega America, "The CES organizers used to put the video games industry way, way in the back. In 1991 they put us in a tent at the back of the venue. That particular year it was pouring rain, and the rain leaked right over our new Genesis system. I was just furious and I felt we were a more important industry than they were giving us credit for." Sega did not return to the CES the following year. Several companies followed suit.
Room for Improvement
E3 is awesome. E3 is also massive, daunting, and consistently chaotic.
See?
Every brand wants their spot in the sun. Content producers are only a few short feet away from their most bitter competitors. It's all about the wow factor. Consider the social media effect with vloggers crawling the venue and rest assured that if you flop, everyone will know. It won't be pretty.
Organizing the Madness
Maybe there's a way to help game producers sort through the waves of visitors and make sense of their limited time on site. Game producers and personnel could utilize Actsoft's Wireless Forms feature to easily record how many people visit their demo areas. The information can at least show them whether people were interested enough to stop by and wait in line to try out their newest title. Waiting in line and filling out a form shows that there is a real sense of interest and commitment from the visitor, since there are so many other options at their fingertips.
At the end of the day, the video game industry is a business. Producers need to know whether they potentially have a hit or miss on their hands with the titles they've invested millions of dollars of capital into. Game developers and producers need tangible data that they can take home and analyze when it comes to examining how their presentations were received. Actsoft could reset the way data is collected at one of the most electrifying events of the year.
For greater insight into what Actsoft can do to help manage your company's risk feel free to explore more of www.actsoft.com or click below to speak to us directly.
Have any questions on how Actsoft can help you?
About the author : Tory Dawson