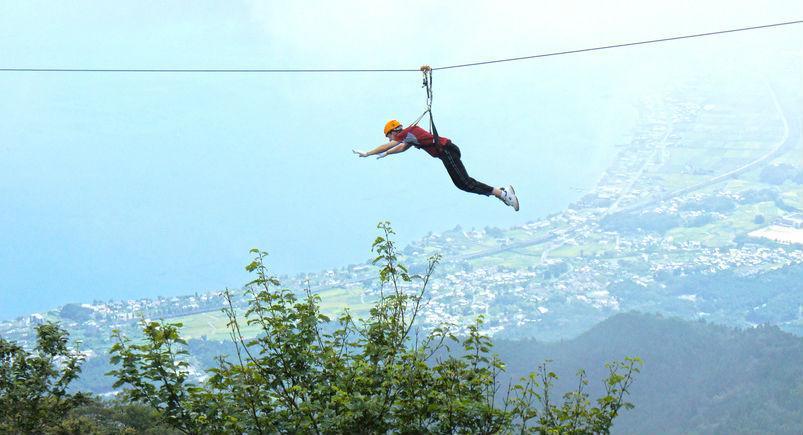 While much of the country finds itself on ice, eager to begin thawing out from winter's chilly embrace (even down south where Actsoft's home office is), in the wake of a storm appropriately called a "bomb cyclone," it may seem strange that I'm over here thinking about the idea of summer outings. (Or maybe not. It's cold and I crave warmth.) As I sit at my desk, a scarf wrapped around my neck, I can't help but think ahead to warmer temperatures and being outdoors. And, being in the office, my train of thought then drifted toward summer outings.
As it is, we already spend a significant chunk of our waking hours surrounded by our colleagues — do the math and it works out to about 37 percent, assuming a 40-hour workweek with 8 hours of sleep each night. So you'd have to be crazy to suggest everyone get together after hours just to hang out and maybe play some games, right?
But think about it: the fact that they spend so much time with each other at work is actually reason enough to spend time with those same people outside. In a more relaxed setting, away from phone calls, pressing deadlines, and meeting invites, your staff stands a good chance of bonding with each other. Not only is it a good way for everyone to recharge, but this type of camaraderie helps get those creative juices flowing and can lead to some worthwhile brainstorming sessions, both during and after the outing.
Here at Actsoft, we specialize in ways to help companies increase their workers' efficiency while on the job through our robust suite of tools. But it's also important to remember that there are some things — like a well-executed company outing — that can help to reinvigorate your team's passion and drive and, in turn, positively impact their job performances.
In order for these types of excursions to really benefit your company, should you be pushing the traditional team-building activities, or opt for something new and out of the box? (Hint: If you're trying to encourage brainstorming, and creative thinking, go for something they haven't seen before, or wouldn't expect.)
Brian Scudamore, CEO of O2E Brands, wrote, "The most successful, memorable team-building events are ones that don't feel like a day in the office. … Working toward a common goal allows bonding to happen more organically and far more effectively." In other words, ditch the college orientation–esque icebreaker games or the trust falls. Nobody enjoys those and they ultimately accomplish nothing.
Escape the Room has become an increasingly popular option for companies. Small groups are ostensibly locked inside a room and given an hour to solve a number of puzzles that ultimately reward them with the key that lets them out. It has nothing to do with work, but it requires teamwork, and people generally enjoy it. And don't think your excursion even have to be that involved. The sky's the limit when it comes to activities. You could go all out and challenge staffers to conquer their fears (Zip lining, anyone?), or just book an afternoon cruise. What is most important is that you solidify that bond between your company's colleagues, which then positively impacts your business needs and goals.
At the end of the day, what's important is that you find something interesting that your staff enjoys; one that isn't met with antipathy and that doesn't feel like a task in itself.
Have any questions on how Actsoft can help you?
About the author : Joshua Pramis
Joshua Pramis is a writer and editor with an affinity for all things travel, tech, and food. His work has appeared on Travel + Leisure, Conde Nast Traveler, Digital Trends, and the Daily Meal, among other outlets. When he's not at home canoodling with his cats (which is typical), you'll find him running races, exploring new locales, and trying out different food venues in St Petersburg, Florida.