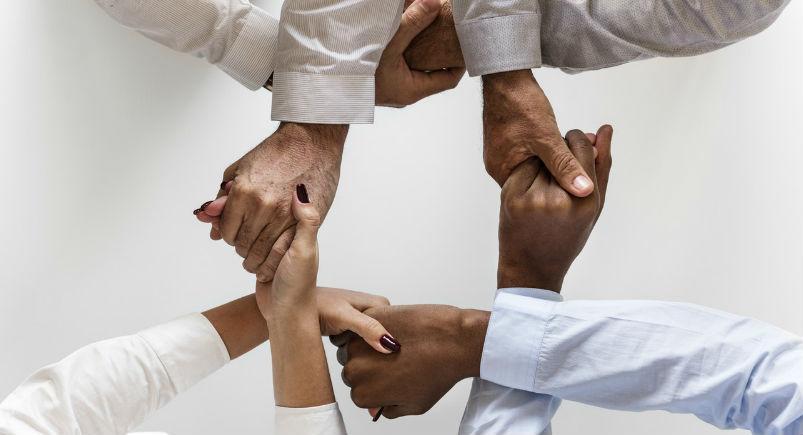 When it comes to business teamwork, the different aspects of a company are like gears in a mechanism. Each cog must be finely tuned to its own specifications, but also mesh perfectly with the other parts of the machine to help it accomplish a defined purpose.
A successful business is predicated on hardworking individuals that work together to identify and achieve their organization's collective goals, and without a team-oriented core of employees, projects become disorganized, people are unsure of what their tasks are, and productivity ultimately suffers. When fostering solid teamwork between individuals and different departments within a business, it's vital to ensure that everyone involved is on the same page before moving forward.
Foundationally, every individual should be made aware of their value to the company, and they should also each be given a clear understanding of what their respective role on the team is and how it integrates with the tasks of others. At Actsoft, we strongly believe in the power of teamwork, and are aware of its significant impact in our everyday operations. Kevin Thigpen, Actsoft's chief operating officer says that employing a set of team-oriented individuals has been instrumental to our company's framework.
"You have different skill sets, and bringing them together in a team environment is critical to our success," Thigpen said. "Without strong teamwork and collaboration, we would not be as profitable and successful as we are."
Some of the solutions that we at Actsoft offer can greatly aid businesses who are looking to enhance their team's collaborative efforts. Features of some of our products like Messaging can enable employees to securely communicate with one another, providing a method for easier teamwork and increased transparency between staff. Dispatching is another useful tool that can allow a company's in-office employees and field employees alike to feel more synergized when working together on completing tasks. This feature in particular allows for mobile workers to receive job updates in near real-time, preventing them from taking unnecessary trips back to the office and facilitating better collaboration.
Let Actsoft help enhance your business with one of our unique management solutions today. Our products are geared to streamline information, improve connectivity between the employees of an organization, and help companies build the best teams possible.
Have any questions on how Actsoft can help you?
About the author : Andrew Forest
Drew Forest is a writer, marketer, and content creator. He enjoys traveling, fantasy football, and watching Tampa Bay sports teams win championships.