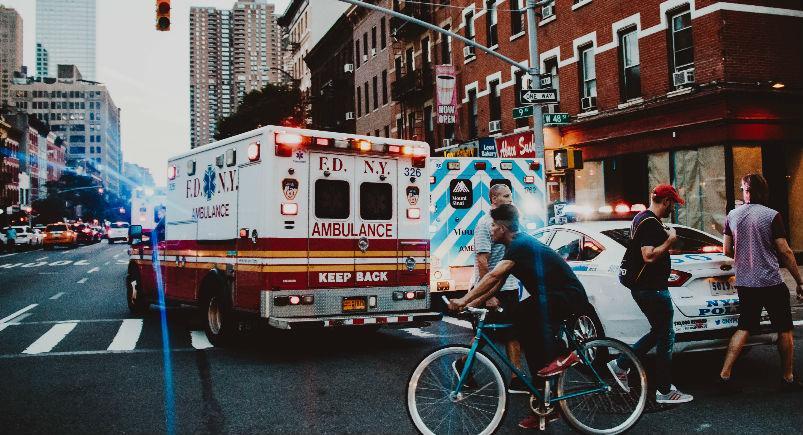 New technology is continually transforming the ways in which companies are conducting daily operations in the healthcare industry. Emergency situations are becoming much more manageable due to breakthroughs in mobile resource management (MRM) software, and Actsoft stands as a leader in pioneering some of these practical innovations for companies to use.
Our solutions allow businesses in patient transport, pharmacy, and hospice care know where their employees and assets are in near real-time by equipping them with tools that let them receive data back from the field nearly instantly. Gaining vision on field operations allows administrators to have an extra measure of insight into their mobile workforces, and helps them ensure that employees are getting to job sites on time and in the most efficient ways possible.
Multiple companies in healthcare already benefit on a daily basis from using Actsoft to streamline their information flows and enhance the productivity of their workforces. Two primary features of our solutions that these businesses rely on daily to provide quality care are Wireless Forms and GPS Tracking.
With Wireless Forms, companies can eliminate their organization's use of paper documents altogether. Using this feature, a healthcare business's mobile workers can fill out and pass off digital forms from mobile devices while they're at remote locations. Lessening data errors, clearing illegible handwriting, and reducing high annual paper costs are all easily possible with a fluid system of digital documentation in place.
GPS Tracking is another powerful tool from Actsoft that businesses can use in everyday operations. In healthcare, safety is paramount, and by allowing management teams to see the near real-time locations of ambulance drivers, GPS Tracking helps them ensure that patients, EMTs, and drivers are all secure during critical situations. Further benefits of better routing and increased fuel efficiency are also available with the help of this feature, and any potential for vehicle theft can be mitigated if the locations of valuable assets are being constantly monitored.
Managing crises using 21st-century tools is something that many of today's healthcare companies strive to do, as they seek out more efficient ways to provide excellent care to their patients and clients. Actsoft takes pride in being able to help businesses in the healthcare vertical and many other industries take their daily operations to a next-level gear of efficiency.
Have any questions on how Actsoft can help you?
About the author : Andrew Forest
Drew Forest is a writer, marketer, and content creator. He enjoys traveling, fantasy football, and watching Tampa Bay sports teams win championships.