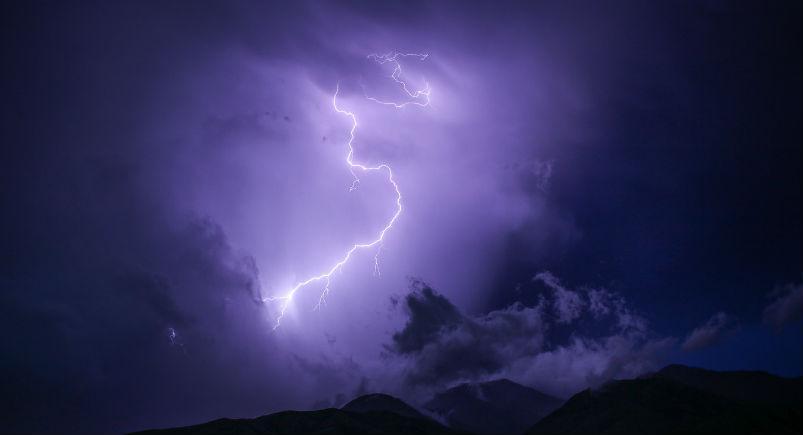 In Tampa, Florida, Actsoft's home city, intense weather can at times be commonplace. During the spring and summertime especially, pulses of violet-colored lightning frequently slice across the waterfront's horizon, illuminating the bay's rippling water at the edges of Tampa's Riverwalk district. The city is commonly referred to as the "lightning capital of the USA" due to its high frequency of thunderstorms, but it's more of a marketing phrase, as another Floridian city, Fort Myers, currently holds the science-backed title of America's most lightning-struck city.
Regardless, the Tampa Bay region still receives more than its fair share of inclement weather on a yearly basis. Tampa's National Hockey League team is even named after the bolts of electricity that accompany the torrential downpours and growling, charcoal-colored thunderclouds that characterize an average Gulf of Mexico–fueled storm.
These run-of-the-mill thunderstorms typically don't last very long and only have minimal wind gusts accompanying them, which is something that Tampa Bay residents have grown accustomed to dealing with regularly in everyday life. Any widespread devastation that larger, more powerful weather phenomena like hurricanes and tornadoes can cause obviously isn't typical for these types of routine showers. However, if and when a brutal natural disaster does make landfall on a major metropolis, Actsoft is there to help its businesses restore, repair, and assist those who are in need.
In disaster-stricken areas where maintaining clear communication is a constant challenge, our solutions can especially help companies in utilities, construction, and field service foster strong systems of workforce cohesiveness. With elements such as downed power lines and catastrophic flooding causing glaring safety concerns for both workers and civilians alike, tools within our software such as GPS Tracking allow for the positions of mobile employees to be reported back to a company's home office in near real-time. This keeps administrators constantly in-the-know about their employees' whereabouts during working hours, and makes pinpointing their locations easier in the context of emergency situations. A powerful tandem of GPS Tracking and Job Dispatching also makes sending out assistance as streamlined and efficient as possible, particularly for businesses that are tasked with cleanup efforts after a catastrophic weather event.
During critical situations where restoring power grids and infrastructure are the highest priority, companies in construction, utilities, and field service can all lean on Actsoft solutions to optimize the productivity and efficiency of their mobile employees. While certain factors such as severe storms will never be completely unpreventable, the developments that we've made in management technology can help workforces with mitigating aftermath and restoring cities faster than ever to regular sustainability.
Have any questions on how Actsoft can help you?
About the author : Andrew Forest
Drew Forest is a writer, marketer, and content creator. He enjoys traveling, fantasy football, and watching Tampa Bay sports teams win championships.