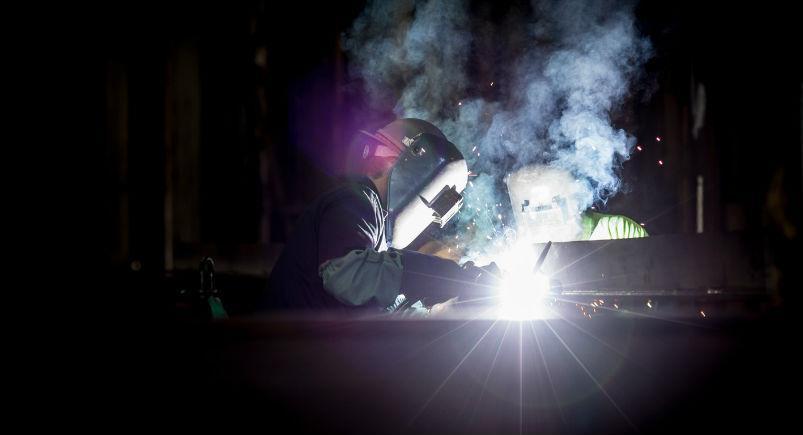 Welding is a profession that makes everything from wrought-iron fencing to skyscraper infrastructure possible, and in today's ever-modernizing world, it couldn't be more important. The process of transforming raw metals into specialized objects is a fascinating one to watch, and with torches often times reaching temperatures in excess of 5,000 degrees when heating up metals, welding requires a unique skillset of close attention to detail and prolonged stamina.
Within the realm of manufacturing, welding as a trade has grown and developed significantly. The scope of sectors that this valuable profession now has a part in is wide-ranging. Construction, modern art, aviation and aerospace technologies are just a few of the industries that rely on skilled welders for different aspects of their respective operations, making it a trade that's certainly booming in the 21st century.
Machinery's rise has given further fuel to the trade of metal-working's explosive growth, and as mechanical power becomes increasingly commonplace, the demand for skilled welders continues to skyrocket. At Actsoft, we understand the importance of manufacturing and welding jobs to the world's economy of today. As a result, we've taken steps to design cutting-edge applications that can assist in facilitating ideal operations for businesses in these spheres.
Welding can be a dangerous job, with torches heating metal to thousands of degrees and showers of scalding hot sparks frequently peppering the work zones of employees. GPS and Asset Tracking alike let companies in this line of work know exactly where their remote employees are in near real-time, leaving no emergency situation to chance. Any expensive or potentially dangerous work equipment belonging to a company is also able to be closely monitored using Asset Tracking and Geofences within our suite of solutions. Trucks that are stocked with valuable equipment can cost tens of thousands of dollars to replace, and if they're constantly being monitored for unapproved activities, administrative teams in welding and manufacturing can enjoy true peace of mind when it comes to managing the placement of their business assets.
Have any questions on how Actsoft can help you?
About the author : Andrew Forest
Drew Forest is a writer, marketer, and content creator. He enjoys traveling, fantasy football, and watching Tampa Bay sports teams win championships.