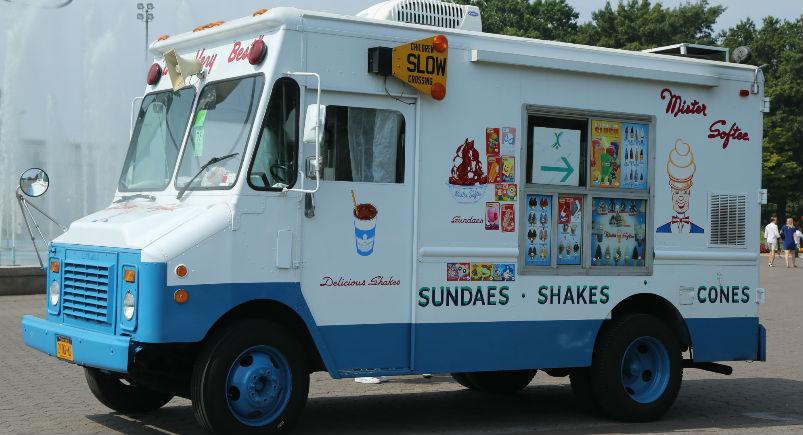 Summer is almost upon us! For those of you unfortunate souls living up north, we know how trying (and seemingly never-ending) this past winter was, so we can imagine the jubilation you all feel now that you've had the opportunity to thaw out, since Mother Nature finally deemed it time to grace you all with a steady stream of beloved warm weather.
As the mercury rises, so returns all the familiar sights and sounds that we look forward to every year after Jack Frost is sent packing. Birdsong greets you everywhere you go. The scent of blossoming flowers is virtually unrelenting. Rolling swaths of greens are filled with sunbathers, eager to soak up some vitamin D. And that persistent chime — you know the one — spills out of slowly roving ice cream trucks, beckoning passersby, urging them to splurge on a refreshingly icy treat.
Running a successful ice cream truck business is a bit different than selling the same product from a brick and mortar location. When faced with a drought in the customer department, you have the luxury of closing up shop and changing locales at the drop of a dime; it's quite the advantage over immobile spots that must remain fully dependent on a single location.
A school might be a hot spot to stay perched outside of (especially when classes let out), but that same spot is probably not as likely to do so well on the weekends since class is typically out of session. Conversely, a densely populated park may seem like a no-brainer, but for any number of reasons, it's not; maybe your park pick is actually a major fitness destination, making sugar-filled treats less likely to be enticing to its patrons.
Having the ability to track your sweet-eat fleet's whereabouts can be a serious advantage, one that empowers you to monetize a business like this as much as possible. Imagine being able to have definitive data detailing exactly where each truck set up shop for the day and then being able to compare it to the number of sales that were made. Using the breadcrumb-trail feature, you can follow these types of patterns, which can lead to better instruction given to your drivers — like vetoing a location that never quite seems to do well.
Additionally, you can make sure the drivers you entrusted with your livelihood are actually worthy of that trust. The same tracking feature that keeps your staff accountable, helping to guarantee that they are always at approved coordinates, also gives you the ability to make sure your mobile freezers aren't being used for personal business on the side.
Have any questions on how Actsoft can help you?
About the author : Joshua Pramis
Joshua Pramis is a writer and editor with an affinity for all things travel, tech, and food. His work has appeared on Travel + Leisure, Conde Nast Traveler, Digital Trends, and the Daily Meal, among other outlets. When he's not at home canoodling with his cats (which is typical), you'll find him running races, exploring new locales, and trying out different food venues in St Petersburg, Florida.