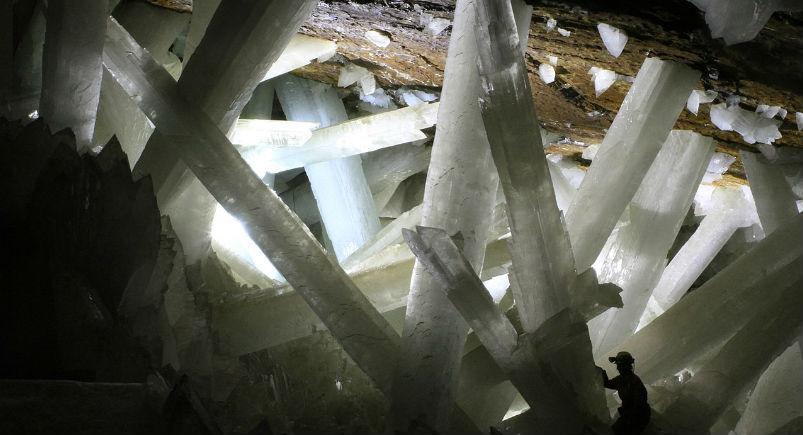 We're on a mission to save the world from waste. What kind of waste, you ask? Wasted time, wasted money, and wasted resources. As you know, when you're running a business, the name of the game is to be as successful as possible. What determines that success? At the end of the day, delivering a stellar product with a loyal customer base, no matter what that product may be, is a huge part of the game. But any good businessperson knows that behind the scenes, efficiency is a key component to delivering that product. This means that properly managing your time and resources, while still delivering your product as promised, is essential to also keeping your business profitable.
Helping your business to decrease its waste output is one of Actsoft's major goals in the delivery of our product. We strive to help your business make the most of its employees, time, and resources, to reduce unnecessary expenditures while maximizing profitability. In addition to profits, one side effect that comes with the implementation of our software is actual physical waste reduction.
Take our GPS Tracking feature. When you have a fleet of vehicles, it's imperative that your drivers all adhere to the same principle: drive the most efficient route possible, always, without exception. Navigating along unnecessarily long routes is tantamount to throwing money away. And the negative impact of needlessly burning excessive fuel in the process is horrible for the environment. Our software helps you keep your drivers on the road to efficiency and, in the process, you're playing a part in preserving our planet's natural resources.
In a continuation of our celebration of the amazing natural wonders of the world, this week we're taking a look at incredible caves from near and far. These fascinating destinations are prime spots for aspiring spelunkers to explore and discover a whole different world. Here, five of our favorites.
Waitomo Glowworm Caves, Otorohanga, New Zealand
Located about halfway up New Zealand's North Island, a bit inland from the western coast, are these caves that, while impressive in their own right, are made that much more spectacular by their inhabitants. Dangling from the roofs of these caves are thousands of bioluminescent glowworms, casting an eerie-yet-serene bluish glow on the waters below. Book a 45-minute boat ride along the underground Waitomo River for the opportunity to see these fantastic creatures for yourself.
Cave of Crystals, Chihuahua, Mexico
Superman's Fortress of Solitude has nothing on this surreal cave in north-central Mexico. Not open to visitors due to the extreme nature of the ecosystem responsible for the crystals' growth — think temperatures as hot as 136 degrees F with 99 percent humidity, thanks to an underground magma chamber that lies just below — this place is still more than worthy of a mention. The largest of the behemoth crystals, which have been growing for tens of thousands of years, stretches nearly 40 feet in length and weighs some 55 tons.
Caverns of Sonora, Sutton County, Texas
Dress accordingly if you're gearing up for one of the two-hour tours through this central Texas cave. Temperatures inside may only average 72 degrees F, but with 98 percent humidity, it'll feel a lot hotter. But as you wend your way along the roughly two-mile-long guided tour, you'll soon realize it's worth the minor discomfort. The caves are covered with myriad calcite crystals, the most unique being rare helictites. These are stalactites that, during early formation, begin to shift their growth to the side rather than straight down, forming odd shapes that resemble fish fins, butterflies, worms, and ribbons. When you're done exploring the wonders of this cavern, take some time to pan for gemstones on the ranch grounds outside.
Škocjan Caves, Divača, Slovenia
Regarded as one of the most important cave systems in the world, this UNESCO World Heritage Site is the largest known underground canyon and, due to particular conditions, it's home to a unique ecosystem, making it possible for a mix of Alpine and Mediterranean species to grow side-by-side. Tours of the caves run much more frequently in the summer months, but are available year round.
Lascaux Cave, Dordogne, France
Another member of the UNESCO World Heritage club, the complex passages of this cave system aren't so much revered for the natural features that have formed throughout the years; rather, it's the 600 or so parietal wall paintings that date back some 17,000 years. Depicting mostly local creatures, such as aurochs, horses, and deer, as well as native vegetation, these cave paintings provide an important insight into the earlier inhabitants of the surrounding land, though many theories about these people are still cause for much debate. The archaeologically significant site may not be open to tourists, but you can tour an exact replica to get a feel of what it would be like inside the real deal.
Have any questions on how Actsoft can help you?
About the author : Joshua Pramis
Joshua Pramis is a writer and editor with an affinity for all things travel, tech, and food. His work has appeared on Travel + Leisure, Conde Nast Traveler, Digital Trends, and the Daily Meal, among other outlets. When he's not at home canoodling with his cats (which is typical), you'll find him running races, exploring new locales, and trying out different food venues in St Petersburg, Florida.