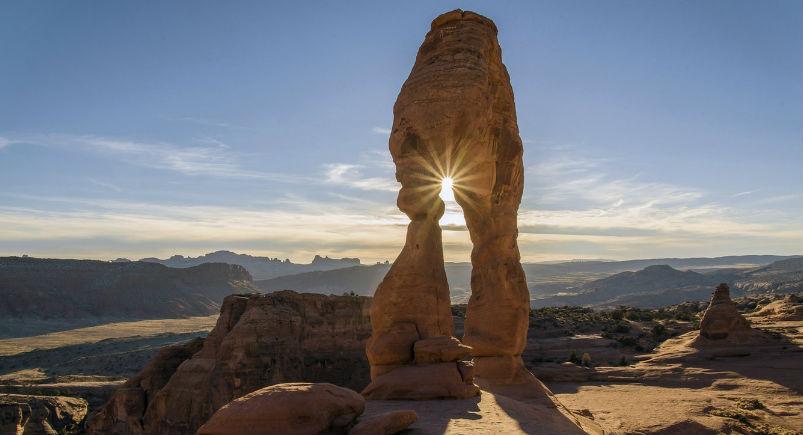 The ability to track your drivers' behaviors is tantamount to money in your pocket. When you make sure that the people responsible for taking your fleet on the road are practicing stellar driving habits — like minimizing unnecessary vehicle idling times, keeping a steady pace instead of burning fuel by speeding, and curbing that tendency to slam on the brakes needlessly — you drastically cut back on fuel consumption.
Studies have shown that just cutting down on aggressive driving alone can save you anywhere from 10 to 40 percent on fuel. Whether fuel prices are sky high or at record lows, any amount back into your pocket is money you can then invest into your business.
And let's not make light of the safety benefits that also come from having safe drivers behind the wheel. Knowing that you have a team on the road following the rules gives you peace of mind that their risk of costly accidents is also diminished.
At Actsoft, we help give you that peace of mind and help put extra money back in your pockets. Tracking your fleet through our software means that you know exactly where your drivers are, their routes, whether they've been idling excessively, if they've been speeding, and if they have a habit of hard braking or quick starting, among other habits.
It's all a part of helping you do your part to go green, while simultaneously being able to cut costs. So, in a continuation of our Natural Wonders series, to celebrate the cost-saving that also benefits the environment, this week we're going to explore the best places to get outside and take a hike.
Shenandoah National Park, Virginia
With roughly 200,000 acres of protected land, hiking abounds in this treasured parkland. Here, you'll find more than 500 miles of trails, along which you may spot any number of wild animals, including more than 200 species of birds, mammals, reptiles, amphibians, and fish, plus countless insects and spiders. Don't miss a chance to hike a part of the Appalachian Trail; 105 miles of the famed 2,180-mile-long path is located right here.
Great Smoky Mountains National Park, Tennessee and North Carolina
Spanning the border between Tennessee and North Carolina, the sprawling park stretches an astounding 522,000 acres. As one of the largest protected parcels of land in the country, myriad animal species call the grounds home, including the American Black Bear, the park's unofficial mascot. There are some 1,500 of these bears in the park, making it the largest protected bear habitat in the East. Choose from more than 150 official trails, and be sure to take part in the "Hike the Smokies" challenge; just log your excursions and earn pins incrementally as you surpass 100 miles of hiking.
Red Rock Canyon National Conservation Area, Nevada
Just 15 miles from the glitz and glam of always-awake Las Vegas are nearly 200,000 protected desert acres itching to be explored. There are 26 official hiking trails that allow you to take a look at all the desert world has to offer. Keep an eye out for wild burros, desert bighorn sheep, and even red-spotted toads (after a rare rainstorm). Plus, depending on the time of year, it's actually possible to spot waterfalls, even in the desert. (Lost Creek, Ice Box Canyon, and First Creek Canyon are three trails where you may find one.)
Acadia National Park, Maine
The oldest national park in the eastern U.S., Acadia's 49,000 acres span most of Maine's Mount Desert Island, as well as some of the smaller surrounding islands. The coastal park is home to a plethora of wildlife, including gray seals, snowshoe hares, minks, coyotes, and golden eagles. Hiking trails abound, but you're in Maine, arguably one of the most picturesque coastal states, so stick to one of the six official coastal trails. The Gorham Mountain Loop is 3.5 miles and features a 525-foot mountain that's the perfect spot to catch a stunning sunrise.
Central Park, New York City
Yes, really! Who's to say great hiking has to be completely immersed in acre upon acre of unadulterated wilderness? Smack dab in the center of the concrete jungle that is New York City, Central Park is a green oasis that spans nearly 850 acres and is jam-packed with trails that are manageable for just about anyone. Trails wend through all sections of the park; while it's easy to forget for a moment that you're in the middle of a major metropolis, one glance up at the towering skyscrapers that surround the park will snap you back to reality.
Have any questions on how Actsoft can help you?
About the author : Joshua Pramis
Joshua Pramis is a writer and editor with an affinity for all things travel, tech, and food. His work has appeared on Travel + Leisure, Conde Nast Traveler, Digital Trends, and the Daily Meal, among other outlets. When he's not at home canoodling with his cats (which is typical), you'll find him running races, exploring new locales, and trying out different food venues in St Petersburg, Florida.