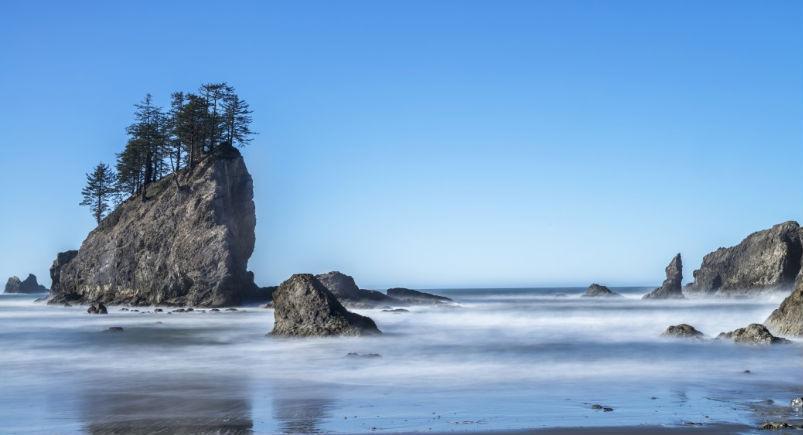 Sometimes, the very thought of "going green" can sound the alarm for business owners as a practice that, while noble, requires a huge investment of finances that not only will affect their bottom lines, but that they just don't have the resources to put forward, even if they wanted to.
But that's not always the case. At Actsoft, we give business owners the tools to cut down on unnecessary waste, namely paper and fuel. Just by cutting back on the use of both resources, you'll be putting money back into your pocket and reducing your carbon footprint.
For example, our Wireless Forms tool gives you the ability to significantly reduce the amount of paper you use both in the field and in the office. To boot, in addition to the financial savings and eco-positive results from dialing back paper use, you'll also see gains in terms of your team's ability to turn around more work in the field.
When you switch from paper to digital forms, your remote crew can process "paperwork" much faster and, instead of having to take the time to bring all physical forms back to the office for processing, they can zip it off instantly and be off to the next assignment without missing a beat. And your office team can work faster to process it since there are no discrepancies resulting from poor handwriting or damaged papers.
It's an all-around win-win solution: money in your pocket and a reduced carbon footprint. And it's why we're continuing to celebrate our green solutions by paying tribute to some of our favorite natural wonders from around the world. This week, we're traveling to some of the greatest secluded beaches. These are the ones to hit up when you want a beachy retreat but without all the noisy crowds.
Dry Tortugas, Florida
It doesn't get much more secluded than this. First, you have to get all the way down to Key West, in the Florida Keys. From there, you'll hop on a ferry (or charter a seaplane) and travel some 70 miles west, where you'll arrive at the 100-square-mile national park. Pack everything you need, including food and drink, since there are few amenities on the island. Four calm, crowd-free beaches can be found along either side of the cloistered paradise. In the center, serving as a backdrop, is Fort Jefferson. Built as a military fortification and then later used as a prison, this massive structure takes up an expansive portion of the island and is a must-see site for any history buff. If a day trip to the island isn't enough for you, there are a limited number of campsites available to rent, on a first come, first serve basis.
Second Beach, Washington
Part of the La Push trio of beaches, the only way to get to this stretch of surf is through a hiking trail full of switchbacks and an array of trail conditions, including a worn (but fully functional) wood-framed "staircase." A cabinet tree (which some hikers opt to drop keepsakes inside of, despite the "leave no trace" rule inherent for most naturephiles) marks the near-end of the path. Once at the beach, you're treated to a stunning view of towering sea stacks in the distance, plus a natural rock arch you can often hear the wind whistling through on stormier days. Oh, and if this all looks familiar, it's because it was featured in the movie, "Twilight."
Cumberland Island, Georgia
Georgia's southernmost (and largest) barrier island is only accessible via a ferry, so don't plan to drive there, despite the island's close proximity to the mainland. The eastern side is where you'll find some 17 miles of beach stretching from the top to the bottom of the island. While the beaches are a peaceful respite from throngs of crowds, and devoid of litter and debris, you may find yourself sharing the space with a potentially rowdy group … of horses. Cumberland Island is home to a number of feral horses that roam its grounds, including the beach, so be on the lookout for a congregation of the majestic creatures potentially frolicking in the surf. Hotel accommodations are available on the island or, if you'd rather be a little closer to nature, you can reserve a campsite from the National Park Service.
Roque Bluffs Beach, Maine
In the sleepy town of Roque Bluffs, you'll find a duality of waterfronts. On the north side of the road are the serene, still freshwaters of Simpson Pond. In stark contrast, across on the street is where saltwater waves lap at a half-mile stretch of sandy beach. Pack a picnic, since there isn't much in the way of accommodations along this sleepy stretch of coastal Maine road, found nearly 90 miles east of Bangor, the closest "large" city. Then enjoy the views of Englishman Bay as you while the afternoon away.
Awahua Beach, Molokai, Hawaii
With a long history of isolation, thanks to its past use as a colony for those with leprosy, the entire island of Molokai remains the least developed of the Hawaiian chain. This is especially true of Awahua Beach. The beach is only accessible by hiking, but only with a local tour group, since you'll pass through the abandoned remnants of a historic leper colony. Once you arrive, you're treated to a quiet, stunning black-sand beach, surrounded by some of the tallest cliffs to be found on the island. Because of the unpredictable, strong currents, swimming is prohibited, but there's nothing to stop you from enjoying the one-of-a-kind views.
Have any questions on how Actsoft can help you?
About the author : Joshua Pramis
Joshua Pramis is a writer and editor with an affinity for all things travel, tech, and food. His work has appeared on Travel + Leisure, Conde Nast Traveler, Digital Trends, and the Daily Meal, among other outlets. When he's not at home canoodling with his cats (which is typical), you'll find him running races, exploring new locales, and trying out different food venues in St Petersburg, Florida.