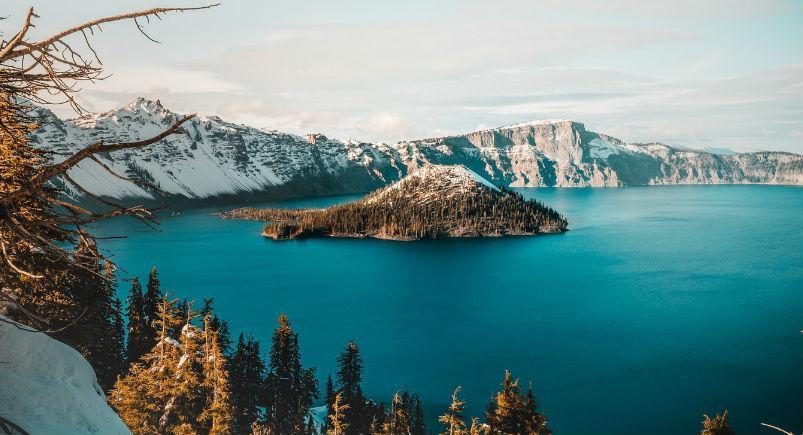 You've been running your business the same way since its inception. So what's the incentive in changing things now, if what you've been doing thus far works well enough? Why switch things up when you've been able to keep your company up and running, doing things on your own? If it ain't broke, don't fix it, right?
The answer to all three of these questions is one and the same: A few simple changes can make a world of a difference, letting you see an immediate increase in profitability. That's what Actsoft's solutions can do for your business; our software is simultaneously affordable, simple to implement, and effective. You can still run your business the way in which you have grown accustomed, but with a few tweaks that help make your production more efficient.
Such tweaks — like making the switch from paper forms to our Wireless Forms, or using GPS Tracking to better monitor the efficiency of your workers' driving habits — can result in a tremendous return for your business. You'll save on the cost of excessive paper use by ditching hard copies in lieu of going digital, and the amount of fuel your fleet burns through will dramatically reduce just by making smarter driving decisions.
Mind you, these are just two of the Actsoft features that help improve your business's practices. With an extensive suite of tools, there are many more that can reshape the way you do business. But by cutting back on the amount of waste your company produces, the result translates into more money making its way into your bank account. In addition, there's that feel-good sensation that comes with knowing this type of eco-friendly behavior reduces your company's carbon footprint and helps to make a positive impact on our environment.
In celebrating the "green" effects Actsoft's solutions can have on the environment, we're continuing to explore some of the stunning natural wonders of the world. This week, we take a tour of five of the most awe-inspiring lakes from around the country.
Lake Winnipesaukee, New Hampshire
The largest lake in New Hampshire, this striking body of water stretches a whopping 21 miles and is dotted with 258 lush islands of various sizes, from tiny bumps of land to those housing multiple homes that offer unique panoramic views from within the lake. Winnipesaukee is the perfect spot for all the outdoor excursions you'd expect — hiking, biking, horseback riding, and watersports galore — but for a real treat, head to the Castle in the Clouds. The 100-year-old stone mansion, which sits atop Ossipee Mountain, offers breathtaking views of the lake from the peak's high vantage point.
Mono Lake, California
This desert oasis in the middle of the Sierra Nevada is worth a visit because of the unusual landscape surrounding it. The lake has a remarkably high salt level due to the lack of an outlet, so there are no fish present, but the waters are full of brine shrimp. The area is a popular nesting ground for an array of winged creatures, including California gulls and snowy plovers. Be sure to take advantage of some photo ops with the columns of tufa — limestone formations shooting out from the ground — that dot the landscape around (and in) the lake.
Lake Willoughby, Vermont
This glacial lake, with exceptionally clear waters, in the northeast corner of Vermont is as close as you can find to a fjord in the states since it's flanked by mountains (and forest). A trip to this place is guaranteed to be a quiet, relaxing one, since the only town abutting it is Westmore, a sleepy town of just over 300 residents. Anglers, in particular, will rejoice at the variety of fish up for grabs; swimming the chilly waters are Atlantic salmon, rainbow smelt, steelhead trout, and round whitefish, among others. Don't miss a chance to hike to the top of adjacent Mt. Pisgah for unrivaled views of the shimmering waters below.
Crater Lake, Oregon
This almost perfectly circular lake in southwestern Oregon was formed in a caldera, essentially a naturally formed cauldron that was created when a volcano collapsed amid a major eruption nearly 8,000 years ago. With a depth of nearly 1,950 feet, it's the deepest lake in the country, and its strikingly blue hue is a testament to both the depth and purity of its waters, which is sourced only from rain and snow. Book a boat tour and you can opt for a stopover on Wizard Island; the 315-acre island was formed from a series of smaller eruptions in the (several hundred) years following Crater Lake's explosive formation.
Maroon Lake, Colorado
Nestled in the valley between two mountain ranges — Maroon Peak and North Maroon Peak — known as the Maroon Bells, this lake is a must-see in particular because of the majestic surroundings. Located just 10 miles west of Aspen, getting here is easy, but you most likely won't be able to drive there. The road to the lake is closed to most private vehicles during the day — this was initiated to combat the severe pollution brought in by traffic, due to area's tremendous popularity — so booking a bus trip is your best option. Hiking trails abound and lead to Insta-worthy photo ops year round, but the area is exceptionally picturesque in the autumn months when the landscape is dotted with explosions of fall colors.
Have any questions on how Actsoft can help you?
About the author : Joshua Pramis
Joshua Pramis is a writer and editor with an affinity for all things travel, tech, and food. His work has appeared on Travel + Leisure, Conde Nast Traveler, Digital Trends, and the Daily Meal, among other outlets. When he's not at home canoodling with his cats (which is typical), you'll find him running races, exploring new locales, and trying out different food venues in St Petersburg, Florida.