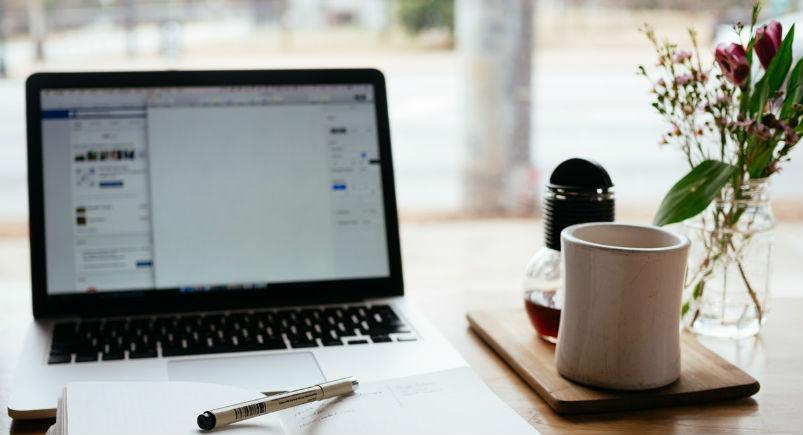 Here at Actsoft, we're all about personal growth and development. Whether an employee is new to the company or a seasoned veteran, we strongly encourage everyone to learn as much as they can in order to shape their futures into something mutually beneficial. We have a storied history of employees moving through the ranks, spanning various departments, and helping us to grow as they too develop into more well-rounded people.
This encouragement of self-growth also transcends into our internship program. We welcome young adults, as they prepare themselves to enter the professional workforce, to join our team and learn the skills necessary to both help them with their studies and their future careers.
We sat down with two of our current interns, as they near the ends of their time with us, to see what their experience interning with Actsoft was like. Bria Bostick attends Florida State University, entering her final year with the school, and Albert Xing is a second-year student with Georgia Institute of Technology; both Actsoft interns are pursuing degrees in computer science.
What was your role as part of Actsoft's internship program?
BB: My role at Actsoft was a Development Intern.
AX: Coming in with relatively limited experience, I worked mainly on an experimental project with Microsoft Flow. Flow is relatively less technical than some of the web development or handset options, so it was a good starting place for me.
What types of projects did you work on?
BB: I worked on creating an app called "CAB Clients." The app is a basic app with an operation UI using data from the CAB customer API. It displays a list of order-dispatching clients using a UI table view. It also provides access to a detailed view which displays a map with a pin of the client's location and the client's contact information as well. Another feature the app has is that it calculates the distance between the user and the client's location and displays it to the screen. The app also has a search bar feature that allows users to search their list of clients by name, address, city state, or postal code. This search will then display a filtered list of clients that match what is searched. The app is now getting ready for bug fixes in the workforce app.
AX: I've worked on creating flows and connectors with our QA/production API (which is also largely experimental). Microsoft Flow essentially meshes together different APIs and automates the functions without the need of monitoring. So, you could have something like the content of every new tweet (of the user you selected) be emailed to you, downloaded, etc. It's still a very new product, and I've been working on sorting through that along with the customer API that we hope to implement at some point.
How would you describe your experience with Actsoft?
BB: I would describe my experience with Actsoft as a real-world experience. This wasn't one of those internships that made you run errands or make someone's coffee every day. I actually gained a lot of knowledge and experience from interning here. I was able to take part in some of the day-to-day tasks that some of the developers partake in. They included me in all the meetings they had so I could see how those operate. The internship was very hands-on, not just me sitting back watching someone show me what they do every day. I got to work with and see how the actual products that they provide to their clients operate.
AX: It's been a pleasant experience so far, and I've learned quite a bit from working with James and the other developers. I came in with very limited experience/knowledge, so it was a blessing to have the opportunity to work on something new and experience what a work environment feels like, compared to classes.
What was one particular highlight from your time with Actsoft?
BB: I think [one of] my highlights from my time being at Actsoft would have to be the company meetings. It showed me how much of a family they are here.
AX: Going to meetings to present and discuss the progression of a project was a unique experience for me. The presentation I had to give to Professional Services was definitely a highlight, as I tried to go through some live demos and teach the basics of Microsoft Flow.
Any advice for future Actsoft interns?
BB: My advice to someone looking to intern at Actsoft would be: Be confident, be sociable, and be willing to learn. I would also tell them to be open to gaining as much knowledge as you can in such a short period of time, and get to know people in the different departments. Lastly, don't be afraid to ask questions, don't be afraid to make mistakes, and be open to criticism.
AX: C# is probably a good language to have coming into the internship as web development isn't really a feasible option here without it. I mostly only had experience with Python, which definitely limited some of my options.
Have any questions on how Actsoft can help you?
About the author : Joshua Pramis
Joshua Pramis is a writer and editor with an affinity for all things travel, tech, and food. His work has appeared on Travel + Leisure, Conde Nast Traveler, Digital Trends, and the Daily Meal, among other outlets. When he's not at home canoodling with his cats (which is typical), you'll find him running races, exploring new locales, and trying out different food venues in St Petersburg, Florida.