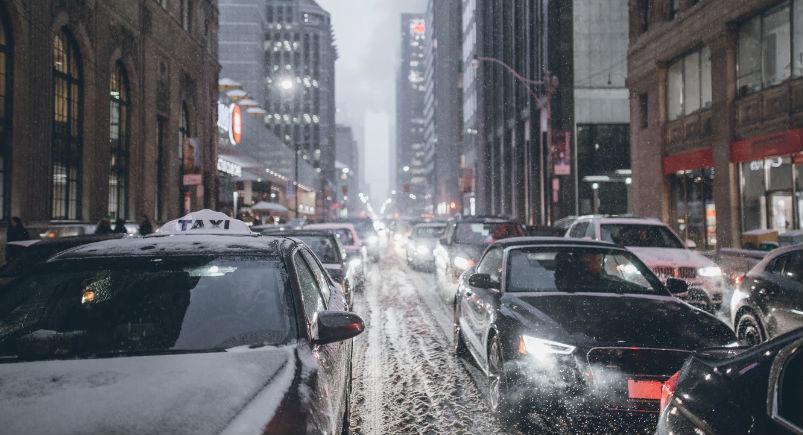 As a regular factor for many commuters, heavy traffic can put a strain on mental health, car lifespans, and time management abilities. It can also end up costing drivers significantly more on fuel over time.
At Actsoft, we've realized that these negative factors of roadway congestion can hinder operations for companies with mobile workforces in particular. And while dealing with traffic is inevitable at times, there's plenty of cases where it could've been avoided entirely by simply taking a better route, or getting equipped with smarter tools for planning ahead. Here's three ways that our solutions can help businesses like yours circumvent the hassles of packed streets on a daily basis.
GPS tracking in near real-time
While traffic may be worsening in some developing areas and urban centers due to increasing amounts of cars on the road, the power of technology continues to advance. GPS tracking solutions like the ones we engineer now allow you to analyze, strategize, and optimize the daily processes of your workforce on the fly. With our GPS Tracking feature, you can see the locations of your dispersed workers, and find the most efficient ways to direct certain employees to new job sites in the field digitally. Traffic can certainly play a factor in how quickly an employee can get to a new job assignment, regardless of how far away they are. Use our applications to accurately monitor the positions of your mobile team members, and manage roadway congestion with ease.
Traffic Overlay
The toll of heavy traffic can cause your business to lose money in more ways than one. Prolonged instances of idle time accelerate vehicle wear-and-tear, stall productivity, and unnecessarily burn gasoline, making them something to consider reducing. Now, we've made it simpler than ever to keep vehicle idling at a minimum using our new Traffic Overlay feature.
Traffic Overlay gives you the ability to see near real-time traffic patterns on top of your dashboard's live view maps. Look at which intersections or interstates have the heaviest amounts of traffic prior to sending out employees to work zones, and make smarter route decisions that will conserve more resources.
Optimize schedules
Rush hour remains one of the most constricted times of the day for traffic patterns, as commuters depart from their jobs all at once. Thankfully, our Mobile Timekeeping feature enables your remote employees to clock in and out directly from their mobile devices, eliminating any need for them to drive to the office and register time punches before starting or ending work. Get your staff to job assignments quicker, and allow them to get a head start on common rush hour traffic times using our powerful solutions.
Have any questions on how Actsoft can help you?
About the author : Andrew Forest
Drew Forest is a writer, marketer, and content creator. He enjoys traveling, fantasy football, and watching Tampa Bay sports teams win championships.