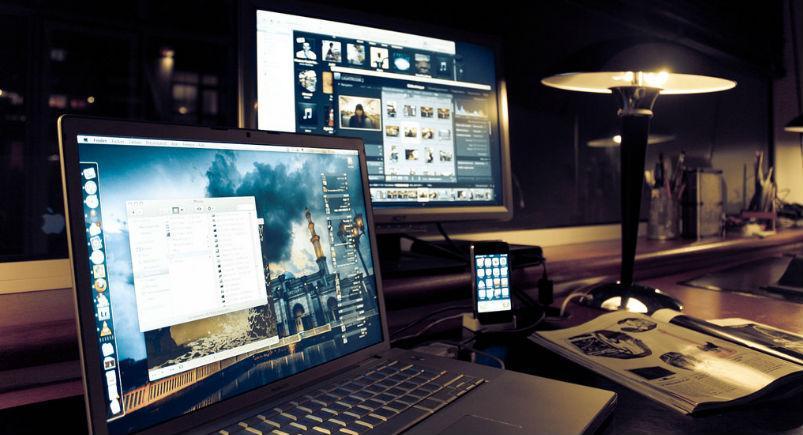 In our years of providing companies around the globe with digital solutions to help streamline processes, diminish inefficiencies, reduce waste, and save money, we've had the opportunity to get to know all sorts of customers. As great as it's been getting to know everyone, we started to wonder: How much do our customers really know about us?
So we decided it was time to let you get to know us a little better. As part of our new series, "5 Minutes With …" we'll be talking with members of the team from different departments around the company. In doing so, we hope to give you a little bit of insight into what it's like behind the scenes at Actsoft … a glimpse behind the curtain, so to speak.
This week, we'll be talking with Tyrell Seabrook. As a member of our Customer Experience team, Tyrell is one of the guys responsible for helping onboard new customers, getting them started with our software; helping them troubleshoot any questions they have along the way; and periodically phoning customers to make sure everything is okay.
What is your position with Actsoft?
Customer Advisor.
How long have you worked with the company?
Ten months.
Tell us a little about yourself.
I was born in Brooklyn, NY, and when I was about 8 years old I moved to the Bronx. Growing up, we traveled a lot so I have explored most of the Caribbean islands, 25-plus states, and I lived in Europe during my senior year of college. I am also an Eagle Scout (not a card-carrying member) and hold a yellow belt in Tae Kwon Do. I have been working — since I was about 14 — at various places: yogurt shop, aquarium, summer camp, gas station, and the cable company. Two fun facts: I still have a baby tooth and I am ambidextrous … found that out in college.
What does a typical day look like for you?
A typical day for me is as follows: I brew and drink the strongest pot of coffee. [Then I] check my emails and calendar to see if we have launched any updates or if any customers need assistance. I write out my list of calls for the day and place any accounts that need help at the top. I begin by calling my customers by time zone, and then respond to emails that may have come in while I was on the phone. After my calls and emails are good, I do a little victory dance to celebrate that I love my job.
Describe a positive experience you've had on the CX floor.
Every day is a positive experience because I work with one of the best teams in the building. My CX family is loud, crazy, and funny. In my short time here, I can honestly say that I have a family with such a diverse background, with big hearts.
What types of challenges do you face and how do you overcome them?
I would say time is one of my biggest challenges. Some days you come in and have a bunch of customers who would like some additional training. However, you may already have a set schedule for the day and may need to rearrange it to accommodate. Usually, I make a list of all my appointments and see if I have some open spots. After doing that, I call my customer and double check to see if they would still like to proceed [with training]. (Because anything can happen in a day.) Following any updates, I proceed to use time management to reach my goals and make sure people know that we really care about their business.
In what ways have you grown since starting with Actsoft?
When I first started here, I was so unconfident with my work. I was constantly nervous that I wasn't going to learn the product or [that I would] mess up an account. Now, being with the company for almost a year, my confidence is through the roof. I really just want to thank my leadership for believing in me and letting me be my best self.
What advice would you give prospects looking to begin a career with Actsoft's CX department?
It's just like learning how to ride a bike: Training may be a little scary because you are just learning to balance the product knowledge and learning our ways, but with practice you'll be up and riding in no time. We are such a family in this department, it's so amazing. I [sometimes] ask myself, "What was I doing before Actsoft?" And I draw a blank because all I see are the good times here. So please, if you would love to join our "family," come on in! The water is fine!
Have any questions on how Actsoft can help you?
About the author : Joshua Pramis
Joshua Pramis is a writer and editor with an affinity for all things travel, tech, and food. His work has appeared on Travel + Leisure, Conde Nast Traveler, Digital Trends, and the Daily Meal, among other outlets. When he's not at home canoodling with his cats (which is typical), you'll find him running races, exploring new locales, and trying out different food venues in St Petersburg, Florida.