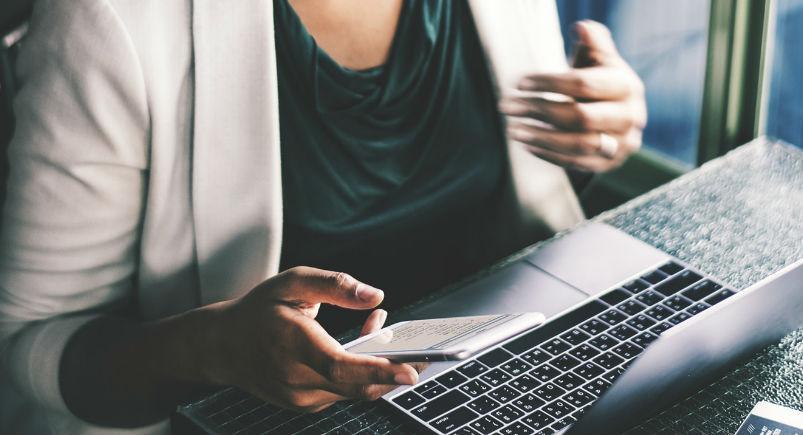 Here at Actsoft, we decided to give you a little bit of a peek behind the curtain, so to speak … to have a chance to get to know some of our staff just a little bit. Over the years, we've had ample opportunity to get to know each of our customers, but the reverse can't always be said. And we want to change that.
So we decided, one by one, we'd drop by each of our departments and sit down with one team member from each to get to know a little bit more about them and their role with Actsoft. This week, we're speaking with Linda Brandt, who works with our Professional Services department. Linda is one of the team members responsible for helping our customers out with special projects, while also providing professional support for our own staff as needed.
What is your position with Actsoft?
Professional Services Support Specialist
How long have you worked with the company?
11 Years
Have you always held your current title?
I started as a product consultant (now known as a customer advisor). I moved on to Tech Support as a tier 1 support specialist. The next position I held was tier 2 support specialist. During this period, I started working on integrations and custom reports, but the Professional Services department did not exist yet.
Tell us a little about yourself.
Despite the silly rumors that I am French Canadian, I am actually a native Floridian with deep roots in Tampa. My mom was Spanish and Cuban. She grew up in Ybor City [Tampa]. Her family included cigar rollers, musicians, clothing designers, and restaurant owners. My dad's family was Austrian and English. They were carpenters, masons, farmers, and artists. I grew up on a small home farm. I have milked a cow and hoed many a garden row. I love nature (especially the beach), reading, cooking, baking, dancing, and I am obsessed with music of all genres. Before working for Actsoft, I had many different types of jobs that ran the gamut from food service to teaching. Most of all, I am endlessly curious and have a bona fide thirst for knowledge.
What does a typical day look like for you?
My day starts with coffee. While drinking coffee, I read and respond to my emails. I split my work schedule between technical support for customers who have Professional Services projects, support for Customer Experience advisors that are upgrading or migrating customers with Professional Services projects, and acting as the subject matter expert on pre-sales calls for sales members. Those activities are scheduled, but in between, I field questions and provide on-demand support to those departments, and direct requests from customers.
Describe a positive experience you've had with Professional Services.
I do not have a specific example, but I do have a scenario that has played out many times.  It is very rewarding to be on a pre-sales call that leads to the potential client coming on board as a customer. It is satisfying to witness their journey through our process that ends with a Professional Services project as a solution. A solution that makes their business model more efficient and productive. One that I had a hand in constructing. A process that builds positive working relationships with both customers and co-workers.
What types of challenges do you face and what steps do you take to overcome them?
As a tech support specialist, I deal with challenges. The first thing I do is gather all the details of the issue and what was done previously to resolve it. Usually, I have a good idea of what is going on before I connect to the customer's server, but seeing is believing. I rely heavily on experience, so sometimes it is just the process of elimination and testing the results. I love a good challenge!
In what ways have you grown since starting with Actsoft?
My critical thinking skills have definitely improved. I can see the big picture and analyze the connections in a way I did not before. I started in the Customer Experience department before going to Tech Support. This was a big advantage because if you do not know the user interface you can overthink a situation. Sometimes it is just a configuration issue, not a technical issue. In addition, I have learned practical applications of SQL querying and programming skills I learned in college.
What advice would you give prospects looking to begin a career with Actsoft's Professional Services team?
Product knowledge is key no matter what department you are going to work in. Be flexible. Be willing to adapt. The only constant at Actsoft is change. This works for me because I love learning something new and hate being bored. Working in the Professional Services department combines a lot of different knowledge and skills. You need to be both creative and analytical. The ability to think outside the box is a necessary skill. You will act as a project manager, a salesperson, a data analyst, and a solution designer. The consultant has to take the Actsoft product and apply it to the customer's business model to solve their efficiency and productivity issues with a deliverable product. Most of all, do not be afraid to ask questions. Rely on your team members' experience. No one person can know it all. In addition, this is a great place to work. A bad day at Actsoft is still better than a good day somewhere else. This is a company with a heart and we are a family. Welcome.
Have any questions on how Actsoft can help you?
About the author : Joshua Pramis
Joshua Pramis is a writer and editor with an affinity for all things travel, tech, and food. His work has appeared on Travel + Leisure, Conde Nast Traveler, Digital Trends, and the Daily Meal, among other outlets. When he's not at home canoodling with his cats (which is typical), you'll find him running races, exploring new locales, and trying out different food venues in St Petersburg, Florida.