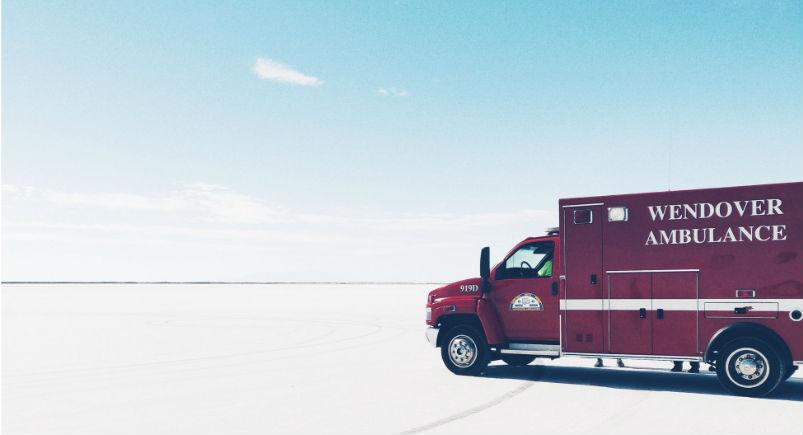 Much like the public sector, healthcare is often times a mission-critical industry. Mere minutes and seconds can have life-saving implications, especially when it comes to emergency response. Because of this, organizations that provide medical services need solutions that can keep them better in tune with their mobile employees. Crucial situations that call for clear, open lines of communication are more easily managed through Actsoft's workforce management applications, and we take pride in being able to assist organizations that help those in need find greater efficiency.
Fleet Tracking
Ambulance fleets that are monitored using our solutions' GPS tracking capabilities are better equipped to operate safer and more efficiently. Our fleet tracking applications go even further than traditional solutions by displaying data charts about the activities of each of your respective fleet vehicles, allowing you to make better, more informed decisions about your mobile workforce. Let Actsoft solutions help your team regularly reduce its ambulances' fuel consumption and wear-and-tear today.
Job Dispatching
Easily make on the fly adjustments to your workforce using Actsoft's Job Dispatching tool. Both palliative care services and EMS can use the power of mobile technology to strategically direct the different parts of their workforce in near real-time, as employee positions in the field help administrators dictate who should get routed to a new location. With Job Dispatching, your workers can receive nearly instant notifications of procedural adjustments to their handsets, making your team better-rounded and more versatile than ever before.
Wireless Forms
A system for digital documentation takes the guesswork out of filling out and submitting paperwork, and is an especially useful asset in a time-sensitive industry like healthcare. Wireless Forms lets healthcare companies fill out forms electronically, and aspects of the feature such as decision logic help to reduce entry errors by showing employees only relevant portions of a document to complete, based on their previous answers.
Have any questions on how Actsoft can help you?
About the author : Andrew Forest
Drew Forest is a writer, marketer, and content creator. He enjoys traveling, fantasy football, and watching Tampa Bay sports teams win championships.