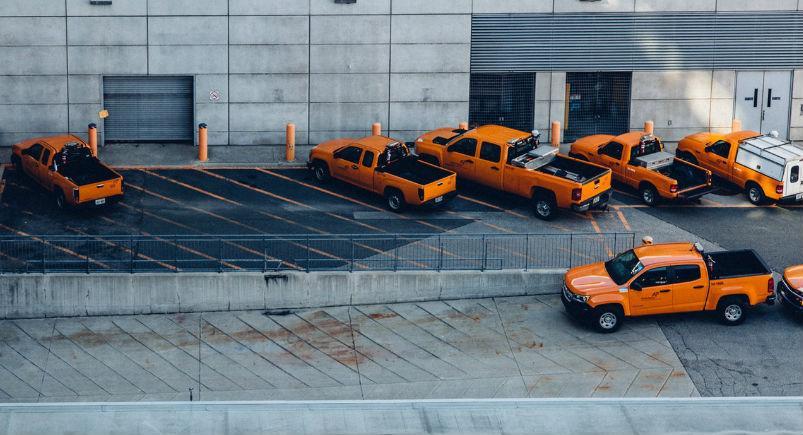 When it comes to gas prices, unpredictability is an inevitability. Any number of factors can have a direct impact on the cost, causing it to dip or increase without much warning. Because of this, it's important for fleet-based business owners to pay careful attention to the amount of fuel their drivers are consuming while behind the company wheel.
Of course, it doesn't matter whether the cost per gallon is at an all-time low or skyrocketed to an all-time high; you should always be mandating that your drivers follow safe, efficient driving practices since, regardless of what the actual price is, you'll be saving money. But it is especially important as gas prices are on the rise, since burning needlessly through excessive fuel also burns right through your bottom line on a much larger level.
This year, the current average cost for regular gas, according to AAA, is $2.84 per gallon, an increase of about $.36 from this time last year. This may not sound like a huge amount of money, but it adds up quickly. Let's say you have a fleet of 10 light trucks in your business. According to the U.S. Department of Energy, the national average distance traveled by this type of vehicle is 11,712 miles per year. Add that to statistics from the Bureau of Transportation, which says these vehicles average about 22 miles per gallon. So that means, at the time this post was published, a business with a fleet of 10 light trucks spends an average of $15,119 each year, just on fuel alone.
Compare that to the price of gas in 2017, which was $2.46. If you're running your business exactly the same this year as you did last year, you're spending an additional $2,023 on fuel. If your fleet is fueled by diesel, the cost is even higher, since the cost per gallon rose by $.56 in the last year, and those trucks tend to travel significantly more miles per year.
All this being said, there are things that you can do to help make the most of the fuel you're pumping into your fleet. Our software provides top-notch monitoring to help your drivers reduce the amount of fuel burned needlessly due to careless behavior.
Business owners can set up alerts to be informed whenever vehicles of theirs are left idling for an excessive amount of time. (That amount of time is determined by you.) If you leave your vehicle idling for 15 minutes, you've burned through about a quarter gallon of gas, just from standing still! Truth be told, if you know you're going to be idling for more than 10 seconds, you're better off killing the engine completely and restarting when you're ready to drive again, since that uses significantly less fuel.
Additionally, vehicle tracking lets dispatchers back at the home office view drivers' exact locations, plus review live traffic updates, so when new job orders come in, they can assign them to the worker that makes the most sense, and help them plan the most efficient route.
While you'll never be able to control the dips and spikes in fuel cost, the one thing you can control is how you consume this necessary resource. Taking a few small steps to curtail waste as much as possible can have a dramatic impact on your bottom line, helping to make sure as much money as possible is staying where it should be: in your bank account.
Have any questions on how Actsoft can help you?
About the author : Joshua Pramis
Joshua Pramis is a writer and editor with an affinity for all things travel, tech, and food. His work has appeared on Travel + Leisure, Conde Nast Traveler, Digital Trends, and the Daily Meal, among other outlets. When he's not at home canoodling with his cats (which is typical), you'll find him running races, exploring new locales, and trying out different food venues in St Petersburg, Florida.