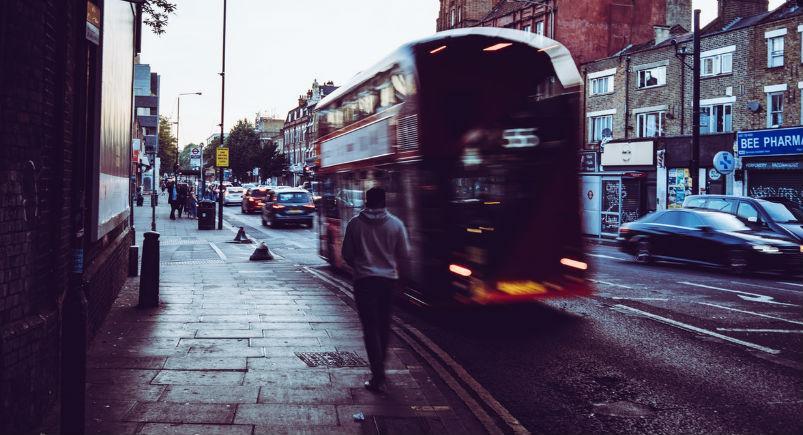 Thanksgiving is the holiday that ushers in the unofficial start to the end-of-year holiday travel season. And it's no secret that, particularly during this exceptionally busy travel season, you can expect to pay a premium when it comes to air transportation, an especially big ask when budgets are already stretched thin by the spirit of giving.
So it should come as no surprise that many travelers choose to seek out alternative modes of travel during the winter months, all in the name of saving money. (Not to mention, for relatively local travel, it can be a time-saver and it alleviates you of the added stress of dealing with airports when crowds are at their worst.)
Because of this, bus travel has seen a resurgence in popularity in recent years. With new, growing numbers of passengers taking to the road instead of the air, the industry quickly realized it had to adapt to a wide variety of travel preferences. This resulted in a whole slew of enhancements being made, including the addition of amenities like Wi-Fi, on-screen entertainment, satellite radio, and even meals served. Travelers can now even choose between ultra-affordable, middle-of-the-road, and luxury buses.
What does all of this mean for you, as a transportation provider? Passengers have come to expect a lot more, and they want you to deliver. Just like the airlines some now use as a backup plan, they want to know that their bus will pick them up, depart, and arrive at the intended destination on time.
Our solution means that you can keep track of every bus in your fleet, so you know exactly where each vehicle is, in near real-time. Because of the flexibility of our software and its ability to integrate with other programs, you can feed this information into tools that then relay it to your customers, keeping them as up-to-date as possible.
Additionally, during a time when congestion on the roads (particularly highways) can be at peak levels, we can help you relay alternative route suggestions to drivers that can allow them to bypass as much as possible. You'll save on the expense from gas wasted while needlessly idling in potentially avoidable traffic and keep all those eager travelers appeased. (Trust us. Even as passengers, anxiety while stuck in bumper-to-bumper traffic is a real thing.)
Driver safety is another factor that directly impacts both your bottom line and customer satisfaction. With our tracking devices, you can keep a record of your driver's behavior, including speeding, hard accelerating, and hard braking. Speeding puts your driver, your fleet, and your customers at risk, which can then lead to major expenses, whether from a damaged reputation or (worse) actual injuries suffered. Hard acceleration is a great way to waste gas. And hard braking is dangerous and makes your passengers uncomfortable.
If you haven't implemented any vehicle tracking into your fleet before now, you're doing yourself, your company, and your customers a great disservice. We can help you deliver a tremendous experience while also putting money back into your pocket. And there's no better time to take your company to the next level than right now, as we approach one of the biggest travel times of the year.
You'll thank us. And then your customers will thank you.
Have any questions on how Actsoft can help you?
About the author : Joshua Pramis
Joshua Pramis is a writer and editor with an affinity for all things travel, tech, and food. His work has appeared on Travel + Leisure, Conde Nast Traveler, Digital Trends, and the Daily Meal, among other outlets. When he's not at home canoodling with his cats (which is typical), you'll find him running races, exploring new locales, and trying out different food venues in St Petersburg, Florida.