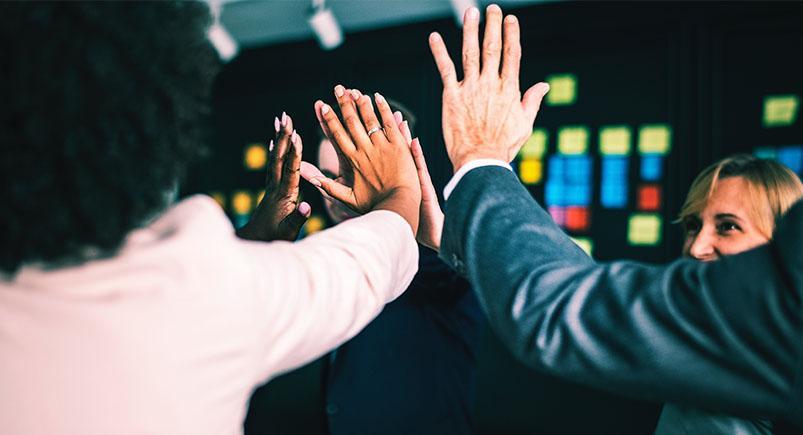 You know the saying "happy wife, happy life"? It's an adage that certainly holds weight when it comes to running a business. Employees are in a partnership with their bosses and keeping the workforce happy can go a long way in strengthening the company.
We all know it's important to manage vehicles and other assets. The equipment used in the field on a daily basis is extremely valuable to a company. That's understood. However, we should never forget a company's most valuable asset: the worker.
Each employee is a treasured part of the company and the staff drives the business. Field employees serve as the backbone and face of the company. Your employees are the people who current and potential customers think of when they think of your business. It goes a long way if the face of the company is a happy one and willing to go the extra mile.
According to Forbes.com Google leads the way in companies doing the most to make their employees happier. According to 24/7 Wall St., many of the most successful companies all take care of their employees.
Many of these businesses have incredibly high pay, outstanding amenities, and unmatched benefits that are hard for any company to compete with. However, the spirit of what they do can be matched by any business. They create incentives for employees that keep them happy, fresh, and ready to work twice as hard for their company.
Taking care of your employees is a smart investment in running a business. Create incentives for employees and it will be the difference between an employee viewing their relationship with the company as "just a job" or a healthy part of their life.
It's not just Google. Many successful companies have incentive programs, benefits, career advancement programs, and create a positive work-life balance for employees. At Actsoft we've been recognized for creating a healthy work environment in part due to our Dream Manager program which helps our staff achieve life goals.
What steps does your company take to keep employees invigorated to go to work every day?
Have any questions on how Actsoft can help you?
About the author : Actsoft Team
Actsoft's team of industry experts have their fingers on the business world's pulse. It's our mission to deliver the latest news to keep you and your leaders on top of the latest trends, further helping you to excel and exceed your goals.