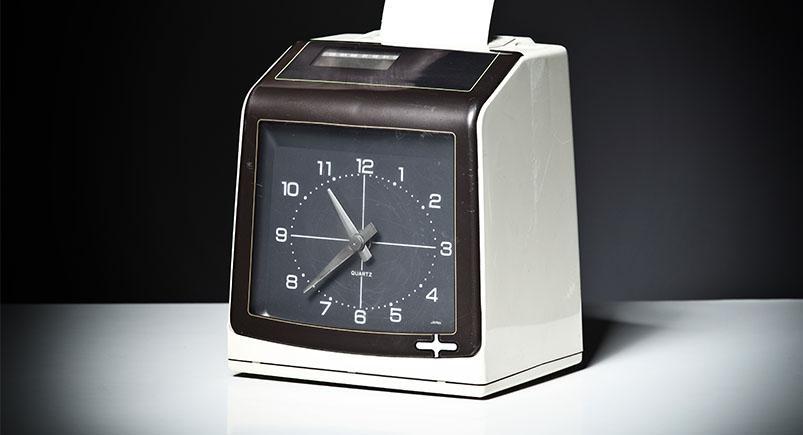 Managing a large or small business can be hard and sometimes stressful. There are many factors for management to prepare for on a daily basis. For many businesses, managing and keeping track of employees' hours can be tedious and irritating for the person that's working alone in the back office. But if timekeeping is left untouched or unnoticed, businesses can collectively lose millions or even billions a year to the Department of Labor (DOL).
Not having a realistic approach to timekeeping may result in overpaying employees for hours that were not worked. Paychex.com reports that for many businesses, the idea of lost time refers to employee vacations and sick days. But what managers and business owners often fail to consider is that it's also possible to lose time in much smaller increments that can add up significantly throughout the year. Employees can "steal" time in a variety of ways and for a plethora of reasons. They might ask another employee to "buddy punch" their time card; they may take a few extra minutes for breaks or lunches. It's estimated that up to 10 minutes per day is lost due to tardiness, early departures, and long breaks or lunches.
Although timekeeping can be a hard job, there are ways to make this task simple. Developing a feasible method for timekeeping can keep employers on their toes. The most reliable method to track hours worked is to have a time-clock system. Depending on the industry, it may not be the easiest solution to tackle; plus, it is not legally required that you have a system in place.
However, implementing an easy-to-use payroll software is the best combination of efficiency and cost for businesses. The benefits of using a single-use tool are that it works better with existing business software, and it saves both time and money.
Mobile Timekeeping with Actsoft allows workers to increase daily productivity by reducing the amount of data entry needed for daily tasks. And it validates time by having field workers clock in and out for shifts, breaks, and lunches directly from their mobile devices. All time punches are time-, date-, and GPS location–stamped, and all information is transmitted to the back office almost instantly. Managers also have easy access to employees' timesheets to review, approve, or correct content on the timesheets at any time.
If you're working in the construction industry, for example, we can help you eliminate wasted time and trips to the office to submit timesheets. And with the supervisor time entry feature, crew leaders can capture time of their teams on their mobile device to input manually. And you can get instant updates on worker availability, job assignments, and dispatching activity.
Not having the proper timekeeping software could potentially cost you more than a few thousand dollars is mispaid wages. There isn't any company that wants to waste precious money on something that can be prevented. But we can help safeguard your company's assets and worth by having efficient timekeeping.
Have any questions on how Actsoft can help you?
About the author : Actsoft Team
Actsoft's team of industry experts have their fingers on the business world's pulse. It's our mission to deliver the latest news to keep you and your leaders on top of the latest trends, further helping you to excel and exceed your goals.