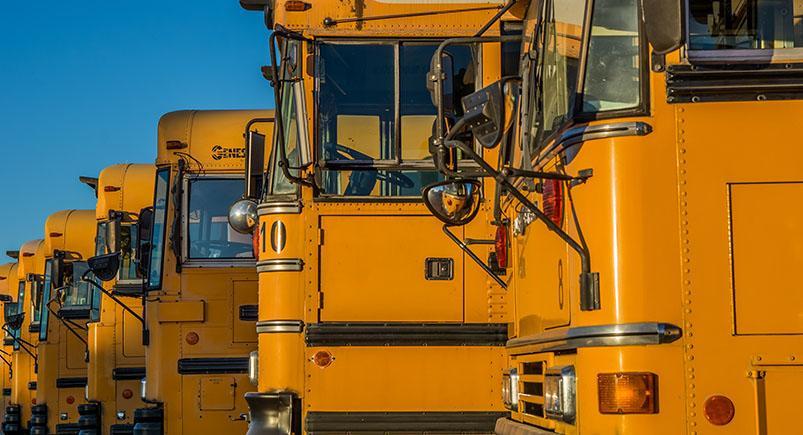 Commercial motor vehicle (CMV) drivers have long had to comply with various safety precautions to ensure they're alert on the road during long drives and amid poor driving conditions. One of these mandates is a clean bill of health.
The National Registry of Medical Examiners was created to reduce highway accidents according to the Federal Motor Carrier Safety Administration (FMCSA). Requiring CMV drivers to have up-to-date medical certificates is based on various reports, such as National Transportation Safety Board (NTSB) crash investigations, which indicates that improper medical certification of CMV drivers with serious disqualifying medical conditions has directly contributed to fatal and injury crashes.
A school bus and truck collision in New Jersey illustrates the importance of certified medical examiners, according to the NTSB. The school bus driver involved in the crash received his medical certification in January 2012, before medical examiners were required to have training. The FMCSA had no regulatory authority over the examining doctor, there were no federal training or certification programs to ensure that examiners were familiar with the regulations, and there was no national registry of examiners. However, examiners were expected to exercise good medical judgment and carefully evaluate each person on whom they performed a physical examination (Herner, Smedvy, and Ysander 1966).
According to the investigation, in this case, the medical examiner, a chiropractor, never saw the school bus driver before and did not obtain medical records or consults from the driver's primary care and specialist doctors. The extent to which the medical examiner verbally discussed the driver's chronic low back pain and diagnosis of alcoholism (and alcohol abuse), which are underlying potentially disqualifying conditions, is not known. Moreover, it is unknown to what extent he discussed the prescription medications he was aware of, even though he wrote on the commercial driver's license (CDL) form that they do not interfere with driving. Therefore, the NTSB concludes that the CDL medical examiner did not thoroughly evaluate the school bus driver for medical conditions that could have disqualified him from receiving a CDL. The NTSB also concludes that based on the school bus driver's combination of medical conditions and use of multiple prescription medications, it is likely that he would not have been medically certified to drive a school bus if he had fully disclosed his medical history on the CDL medical certification.
While it's impossible to know what a driver's habits are on a daily basis, it's crucial to put measures in place to ensure the safety of vehicles and passengers on roadways, as illustrated by the New Jersey crash.
Along with required medical examinations by now-certified medical examiners, as well as the newly passed Hours of Service legislation, there are other measures companies themselves can institute to ensure driver safety. GPS tracking has long been a popular tool to maintain watch of driver behavior — which would have been impossible pre-technology. Now, for pennies a day, fleet-based companies, or any business who uses drivers to deliver services or goods, can monitor a host of behaviors.
What can I monitor?
• Driver speeds
• Idling
• Fast braking
• Travel outside of authorized areas
• Rapid acceleration
Each of these behaviors can be set up to alert managers and office personnel so that a driver can be notified that they are breaking a rule and must modify their behavior before an accident or other liability happens. Moreover, weekly or monthly reports can be created to get a snapshot of driver activity, to compare behavior from month-to-month or to compare drivers with each other.
Have any questions on how Actsoft can help you?
About the author : Actsoft Team
Actsoft's team of industry experts have their fingers on the business world's pulse. It's our mission to deliver the latest news to keep you and your leaders on top of the latest trends, further helping you to excel and exceed your goals.