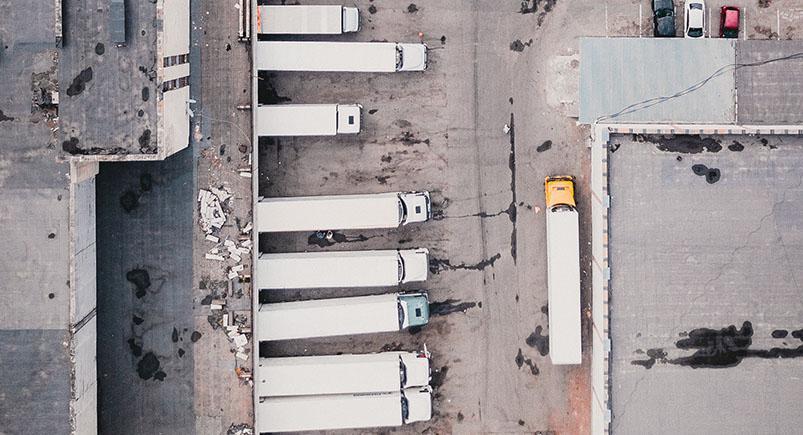 The trucking industry is the backbone of the economy in the United States. With so much of the country's goods transported across the U.S. in trucks, the industry is invaluable to the country. Nearly 70% of all the freight tonnage moved in the U.S. goes on trucks. This amounts to about 10.5 million tons moved each year, transported via some 3.5 million heavy-duty trucks that consume around 39 billion gallons of diesel fuel in the process. Needless to say, the trucking industry is a huge operation.
To keep America going the trucking industry needs everything to be reliable. Everything from the brakes to vehicle maintenance, knowing who's behind the wheel of each vehicle to where each vehicle is at all time, is vital for all the fleet managers across the country to stay on top of. The industry calls for reliability in many different areas. We bring reliability to all different parts of a fleet.
With our solutions, company owners can set up maintenance alerts on vehicles. Having the ability to set up notifications for eliminates the guesswork for which ones need to be serviced and what specifically needs to be worked on. These alerts are a part of the reporting feature and can be included in a regular report emailed to management.
The alerts can be set up far in advance or created as needed, and they become even more helpful when used in conjunction with other alerts that keep management aware of driving behavior. Administration receives alerts when vehicles are excessively idling, speeding, hard accelerating or braking, in unauthorized locations, and if used off hours.
Knowing all the details of a vehicle's usage helps decision-makers know if vehicle A should get a tire rotation, if vehicle B should be in line for a battery check, or if vehicle C needs some more coolant, all before the check-engine light comes on.
Our solutions do much more than just keep fleet owners on top of when their vehicles should be serviced. They provide a clear insight into the daily happenings within their fleet. They allow management to track the location of vehicles with GPS precision, set up alerts such as speeding and hard braking, and to know when a vehicle travels outside of a designated area. These notifications and metrics are put together in a report that can be viewed when needed or can be sent as a reoccurring report.
There are issues with fleets that even the best driver might let slip through the cracks, like idling, which can account for up to eight percent of fuel costs. For perspective, a truck that spends $70,000 a year on fuel is spending $5,600 of that on idling. Just ten seconds of idling uses more fuel than restarting the engine. Our solutions report idling to ensure every ounce of fuel is put toward getting the job done.
At Actsoft, we provide reliability throughout your fleet.
Have any questions on how Actsoft can help you?
About the author : Actsoft Team
Actsoft's team of industry experts have their fingers on the business world's pulse. It's our mission to deliver the latest news to keep you and your leaders on top of the latest trends, further helping you to excel and exceed your goals.