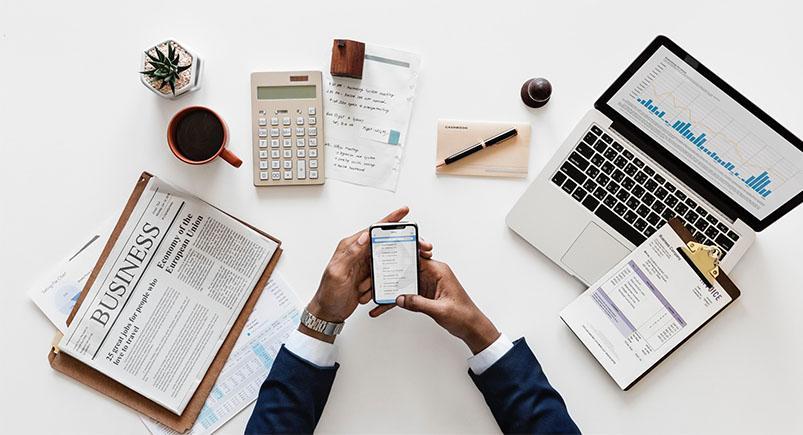 If the stock market was to crash tomorrow, businesses need to be confident and ready to come face-to-face with any type of financial crisis. CNN Money suggests that having an Inverse Exchange Traded Funds (ETF) guards your finances by going in a different direction than the market itself goes. Often times these ETFs move faster than the market itself. Investopedia.com says that investing in ETFs is similar to holding various short positions or using a combination of advanced investment strategies to profit from falling prices.
To stay at the top of the game, businesses need to have a financial portfolio that contains bonds, stocks, Real Estate Investment Trusts (REIT), and Treasury Inflation Protected Securities (TIPS). According to Forbes, first you need to have some bond exposure in your portfolio. Bonds offer a useful hedge to equity exposure. Bonds are a debt security that's similar to an I.O.U, so when you purchase a bond you are basically lending money to the government, municipality, corporation, and federal agency known as an issuer. Stocks are shares in the ownership of a company. They represent a claim on the company's assets and earnings. Investor.gov says that investing into a REITs provides a way for individual investors to earn a share of the income produced through commercial real estate ownership — without actually having to go out and buy commercial real estate. According to Forbes, REITs may be beneficial because real estate is what economists call a "real" asset that can rise in price, even if the dollar falls in value. Bonds are nominal assets, very dependent on the value of the dollar, and so would likely fall in that scenario. To further protect investments, businesses should invest in TIPS, which provides protection against inflation.
It's not only good to protect finances during a recession, but it's also good practice for businesses to start managing and running daily workflow effectively. If a recession does come, businesses don't want to worry about losing extra money due to mismanagement.
One of the ways for businesses to properly manage the nuisances of running the day-to-day business is to use our solutions.  Our money-saving products can help to manage a mobile workforce more efficiently. Each feature provides businesses with the confidence they need to face any recession, such as Mobile Timekeeping, GPS Tracking, and Job Dispatching. They were designed to make the process of running a productive workflow easy.
The Mobile Timekeeping feature provides management with the ability to oversee the individual timesheets of big and small crews, all from a single mobile device, including adjusting incorrect or missed time records and integrating timesheet data directly to payroll. In GPS Tracking, management can set permissions to view tracking information on an individual or group basis, and it supports mobile devices across different time zones. Daily orders can be scheduled and generated automatically with the Job Dispatching feature.
Have any questions on how Actsoft can help you?
About the author : Actsoft Team
Actsoft's team of industry experts have their fingers on the business world's pulse. It's our mission to deliver the latest news to keep you and your leaders on top of the latest trends, further helping you to excel and exceed your goals.