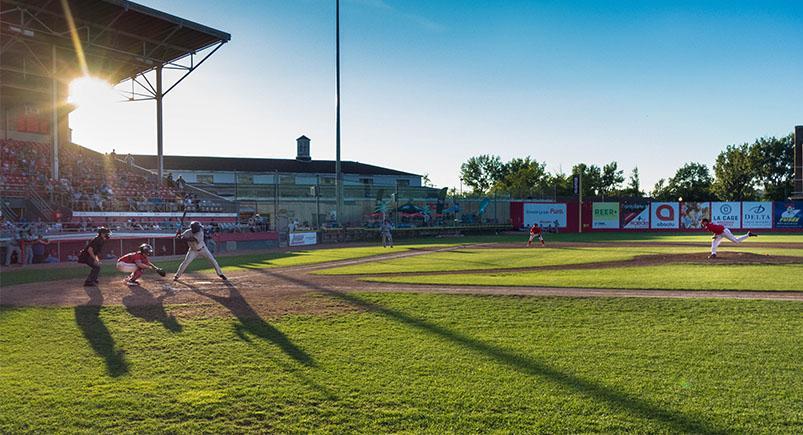 What do you associate with spring? Punxsutawney Phil? Daylight Savings Time? Warmer weather? Maybe the thought of spring coming should be associated with fleets of trucks headed south.
Truck Day is the day Major League Baseball teams load up their equipment and other player essentials on trucks to head for spring training. For teams, these spring training homes are in Florida for some and Arizona for others. As you can imagine it's a long way from Boston to Ft. Myers, Florida, or Cleveland to Goodyear, Arizona.
These drivers have the responsibility of transporting a major league organization's equipment safely and in a timely manner. Baseball players and managers can have the smallest mishap revert them from a 30-year-old man to a 12-year-old. Seriously. It's ideal to make the driver's job as easy as possible to save everyone from a player or manager tirade.
Drivers are familiar with pre-trip inspections for safety, but imagine how much easier his job would be if he could do a pre- and post-trip check of the baseball equipment, too. 300 tubs of sunflower seeds? Check. 100 ash bats and 75 maple bats? Check. Keeping the skipper happy? Check.
Whether checking vehicle equipment for safety or going through a rundown of the baseball equipment, the driver's checklist is simplified with Actsoft. A list of what drivers need to check before and after the journey can be loaded to a mobile device. These lists can contain fields that require photos of the equipment and driver signature to ensure a thorough inspection.
Wireless Forms is the ideal solution for ensuring the equipment makes it intact. A team would have the ability to make it necessary for drivers to take pictures before and after the trip. This would make it so that it's known by each team the status of the equipment upon arrival at spring training.
Another way to ensure the equipment gets to the spring training site is with a solution like GPS Tracking that makes it easy to manage everything. Our solutions make tracking the trucks simple, alerts management of poor driving habits, and can improve efficiency to the point that reduces the amount of fuel needed for the journey. The team doesn't need to wonder if the equipment will get to the park on time or if there will be any surprise costs for the trip. Instead, management knows the status of the truck throughout the entire trip.
Baseball, warmer weather, and sunshine are great indicators of spring. Truck Day is what truly kicks it all off and it's essential that everything gets to its destination on time and securely.
Have any questions on how Actsoft can help you?
About the author : Actsoft Team
Actsoft's team of industry experts have their fingers on the business world's pulse. It's our mission to deliver the latest news to keep you and your leaders on top of the latest trends, further helping you to excel and exceed your goals.