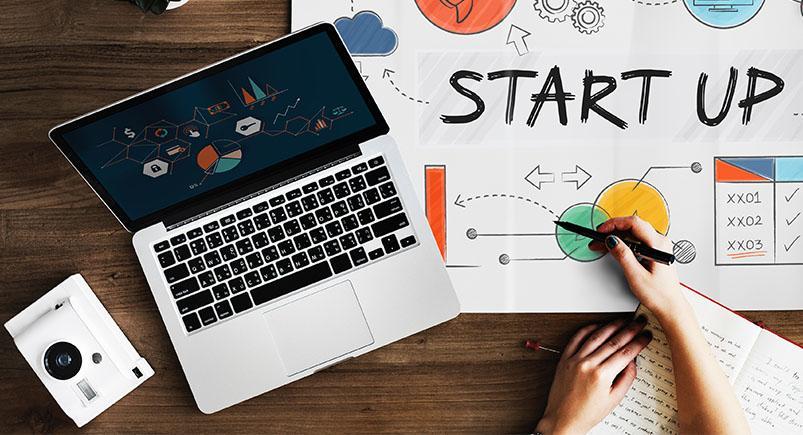 Contrary to popular belief, creating a successful business doesn't happen overnight; it takes time and effort to build and then maintain success. In today's business world, having time is a luxury that most people, including owners, don't have. So how does a growing business thrive, survive, and become successful in a world where there's so little time? Easy. Success is built over time. It may take a few years, or even a decade, to reach the pinnacle of successfulness, but it's all worth it in the end. To succeed in business today, you need to be flexible, and have good planning and organizational skills. Many people start a business thinking that they'll turn on their computers or open their doors and start making money, only to find it is much more difficult than they thought.
Here, six easy ways to help build the successful business that you've always wanted.
Understand your Brand
Know your brand more than your logo. By knowing your brand, you will know what you do and how you do it. You'll even know what your customer interactions are like, and what type of information you should share on your social media channels. The concept of a brand extends far beyond just your company logo. It includes your business's core values and every interaction you have with customers and suppliers. In effect, your brand creates and maintains your reputation and so reflects your customers' experiences with your organization.
Stand Out
What makes you stand out from your competition? Standing out means that you have to find a different means to make your product more irresistible than your competitors. Once you figure out what sets your products apart from the competitors, weave your differentiators into your company's marketing messages.
Marketing
Your marketing material should connect to the needs of your audience. You'll want to develop and determine your niche, so that you can know who you are marketing to. It is critical that you know who your audience is so you can determine the best way to reach them. Some products and services are geared toward a wide audience, while others target a more specific market. You need to know as much about your audience as possible.
Have Great Products and Service
Word of mouth is often a great lead generator for getting more sales. Having top-notch products and services that people can talk about is a critical part of your brand. Refine your product, test it out, and then refine some more. Be sure to always put developing your product first, not the money.
Respond to Pain Points
Think about the struggles and challenges your customers face. Every successful business has products or services that respond to a customer's biggest and most important needs. Our suite of solutions, for example, addresses the pain points of companies that manage mobile employees. We provide companies with the ability to send out recurring work orders, email notifications, manage timesheets, execute workflows, and much more. Since we know our customers, we're able to build products that make it easy for them to manage their mobile employees. Make sure you know what problems your customers face most, so your products will be needed.
Communicating the Brand Values to Employees
Many companies fail to spread their brand's way of thinking. The soul of the company may be totally clear to the founder, but that doesn't mean it's clear to the employees. Remember that your branding isn't only for management, but everyone who is a part of the company should be able to understand and communicate the branding.
Have any questions on how Actsoft can help you?
About the author : Actsoft Team
Actsoft's team of industry experts have their fingers on the business world's pulse. It's our mission to deliver the latest news to keep you and your leaders on top of the latest trends, further helping you to excel and exceed your goals.