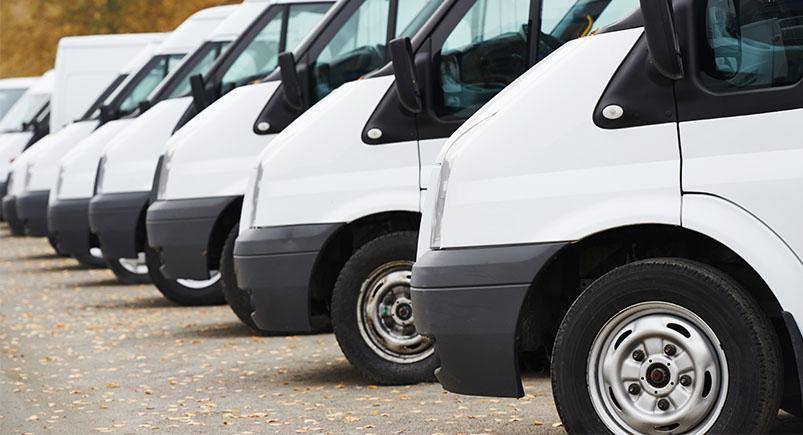 Not all vehicles are created the same. An F-150 will never beat a Mustang in a race, a Camry won't outhaul a Tacoma, and an Escalade probably won't do as well in fuel consumption as a hybrid. There are certain disparities in vehicles that are obvious and aren't up for debate. But what about this trend of mixing luxury with blue-collar vehicles?
It's not a new trend, as the New York Times ran a story on the vehicles in 2011, but it's a trend that still may be hard for many to imagine. These vehicles look like service vans but are larger and infinitely more luxurious. One Business Insider stayed in a luxury van for a week, comparing it to a small apartment.
The trend of utilizing oversized vans customized with lavish amenities has extended its innovation to the office. According to an article from Bloomberg Business, luxury vans are being used as mobile offices to conduct business meetings for CEOs and executives while on long commutes to the office.
Howard Becker, owner of California-based Becker Auto Design, said in an interview for the article with Bloomberg there's significant revenue in customizing luxury vans for business use.
"Even in the first world, the major metropolitan areas are all behind in infrastructure," Becker said. "What drives our business is the ability for our customers to get things done even when they're driving, as opposed to sacrificing that time. The candy red Ferrari is still in the garage for fun on weekends, but they're thinking, at least on weekdays, 'I can't afford to drive myself anymore.'"
To keep the look and feel of having an office like atmosphere inside these luxury vans designers have uniquely designed the vans with Wi-Fi, touchscreen, TVs, and airline pod-style seats, and other amenities can be added.
While they may be of some use for mobile businessmen, do these high-priced vans "on steroids" as the New York Times article referred to them, have any practical use for a fleet owner?
The "apartment on wheels" won't have a significant impact on large mobile workforces, but there is a "Goldilocks zone" for van size. The Mercedes-Benz Metris is considered to be a van that is just right for fleet owners. Mercedes-Benz has a division of its company dedicated to making service vans and FleetOwner reports that people within the company believe the Metris is their best work.
The Metris is a mid-sized van that has a 5,000-pound towing capacity which is 50% more payload capacity than smaller Mercedes-Benz vans and 45% more cargo volume in a vehicle that can fit into a garage. While the larger luxury vans may take up half a city block, the Metris is efficient for its size. The Metris is powered by a 208-horsepower 4-cylinder engine with a 7-speed transmission.
These vehicles are certainly a high priority for whoever purchases them and can be targeted for theft, like any other service vehicle. If an individual or business is going to invest in such a lavish vehicle, it needs to be protected. One certain way to ensure the safety of these mammoth machines is with an industry-leading asset-tracking software that can be used in conjunction with the vehicle like what is offered at Actsoft.
At the price of $25,995 for mid-sized vans like the Metris, a fleet of service vehicles from a company synonymous with luxury may not be out of the question for some companies. Don't expect any plumbers to roll around town with a mobile house to fix bathrooms, but performance and luxury don't have to be mutually exclusive within the service industry or for businessmen on the go.
Have any questions on how Actsoft can help you?
About the author : Actsoft Team
Actsoft's team of industry experts have their fingers on the business world's pulse. It's our mission to deliver the latest news to keep you and your leaders on top of the latest trends, further helping you to excel and exceed your goals.