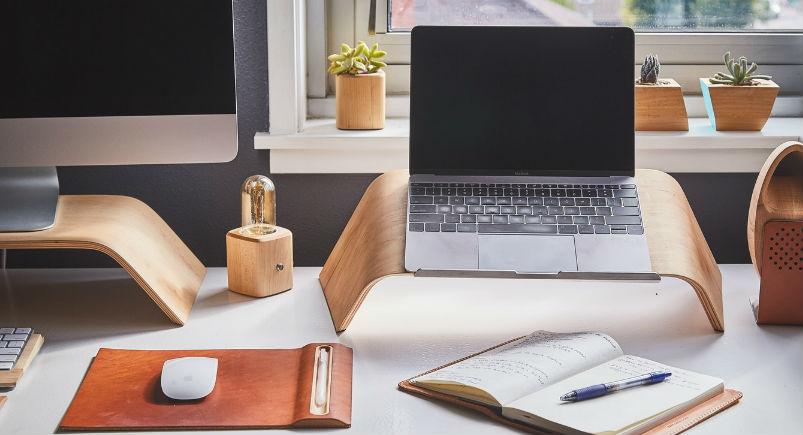 If you're reading this, there's a good chance that some (if not all) of your team is at least partially mobile. Nowadays, it's becoming more and more commonplace for industries of all types to make the shift from traditional office-style environments to those that are mobile friendly. For some, this consists of a crew of telecommuters who are able to successfully execute their responsibilities from satellite locations (wherein that satellite may very well be a home office). For others, the nature of their work requires them to be largely in the field, whether it's drumming up new business or servicing customers' needs.
As a manager, it's your task to oversee these employees and help keep them on track. Luckily for you, the solutions provided by our software help ease the stress that inherently comes with this type of responsibility, by giving you detailed insight into their daily work-related activity through a slew of tools like GPS Tracking, Wireless Forms, and Timekeeping.
These tools are extremely helpful to your remote staff as well, allowing them to cut precious minutes from their tasks, enabling them to take on even more responsibility. But on top of these tools, it's also important to make sure your remote employees have all the resources they need to effectively manage themselves when they don't frequent the home office very often … or at all. The following tips will help your team take on the day full-throttle, no matter where they are.
Create a workspace.
Sure, the benefit of working from home means that you can, theoretically, meander from room to room at your leisure. But carving out a dedicated workspace helps you get in the right headspace to start off a productive day of work, and it helps keep you organized. Plus, it sends the message to others (e.g. your family) that you're "at work" and that you need to focus.
Keep regular hours.
You may think one of the biggest perks about working at home is having more of a fluid schedule. But what happens if someone else on your team needs something, reaches out, and you're M.I.A.? It's not a good look. Instead, make sure you keep the same hours as everyone else and if something comes up and your schedule needs to change, make sure the right people know.
Get dressed.
This one may sound a little odd but think about it. If you're a telecommuter, it may be overwhelmingly tempting to spend your days comfortably lounging around your home in your favorite pair of cozy pajamas while you plug away. We're not saying you have to put on a three-piece suit, here. But sticking to a normal routine — one that includes ditching your PJs and getting dressed for work in the morning — puts you in the right frame of mind to get the day started.
Check in regularly.
You know the phrase, "Out of sight, out of mind." Don't let that be the case for you. Yes, your management team has access to insights related to your daily activity, but you still want to make known your presence and progress in whatever projects are on your plate. Schedule regular times to either call or email managers (and even colleagues) with updates. It reinforces the message that, while you may not be seen, you're still hard at work.
Make time for face-to-face interaction.
If you're reasonably close enough to a physical home office (or have the option to fly), make an effort to put in some face time when you can. For those you don't interact with frequently, it reminds them of your presence. More importantly, it gives you that in-person connection with colleagues that you can't really get, even with video calls. Use these opportunities to discuss current projects, brainstorm new ideas, and solidify relationships on a more personal level.
Working remotely certainly requires an entirely different approach than the traditional office setting. But with a few adjustments (and a much-needed boost from our software), you'll see your team's productivity reach entirely new limits.
Have any questions on how Actsoft can help you?
About the author : Joshua Pramis
Joshua Pramis is a writer and editor with an affinity for all things travel, tech, and food. His work has appeared on Travel + Leisure, Conde Nast Traveler, Digital Trends, and the Daily Meal, among other outlets. When he's not at home canoodling with his cats (which is typical), you'll find him running races, exploring new locales, and trying out different food venues in St Petersburg, Florida.