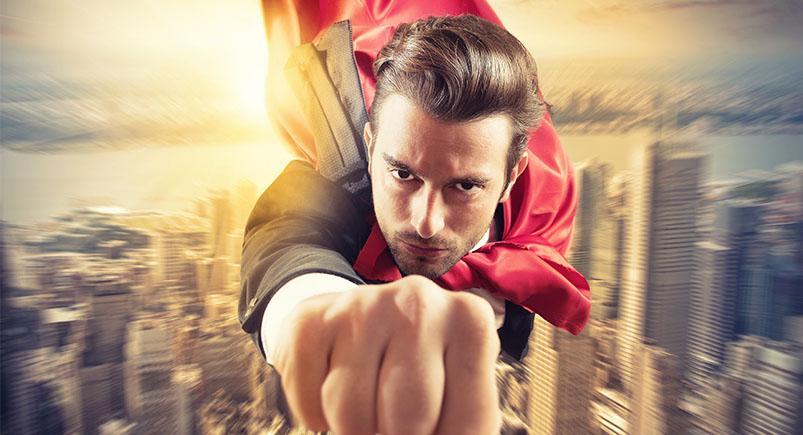 The working day is not the same as it used to be. Long gone are the days of working a "9-to-5" job. For many, the work day is more like "7-to-6" and changes each day. It can seem like you need to be a superhero and put forth a Herculean effort just to make it through the week.
If you really think about it, a good employee isn't much different from a superhero. Think of Batman from the Dark Knight trilogy. When Batman patrolled, the streets Gotham were a much safer place, but in his absence, the city slipped into chaos. It took Batman taking an extended leave of his voluntary and hazardous duties for him to be truly appreciated.
Just like Batman, there are many employees in the workforce who operate at a high level and are skilled at what they do. As talented as Batman was, he wouldn't have been the hero he was without his immense resources. His utility belt, the Batmobile, his wits (and, sure, his billions of dollars from Wayne Enterprises) were all at his disposal to take down the bad guys.
Workplace heroes need tools, too. At Actsoft our utility belt is stocked with tools that help workers win the day.
Wireless Forms is the Batarang of our gadgets. It's reliable, efficient, and proficient when in the right hands. It allows companies to eliminate the need for monotonous paper forms and deploy customizable forms onto wireless devices. Signature and image capture are just two of the features that make Wireless Forms a powerful asset.
Whatever your Batmobile may be, our suite of tools will be able to help you get the most out of it. You can rest assured knowing the precise location of your vehicle at all times even if the Joker or some other villain tries to take off with it. GPS Tracking will keep tabs on your vehicle, and also provides alerts to poor driving habits. Idling, straying from a route, and speeding are some of the violations that are monitored.
Of course, not all employees work in the confines of Gotham. Some operate from their own personal Batcaves or even as far away as Metropolis. When constantly working on the go, it's a necessity to stay in communication with headquarters: Our tools help you do just that. Employees can clock in and out from their mobile devices, invoicing is all done wirelessly, and worker profiles can be compiled to make it clear who the real protagonists of the workday are.
Even Batman saw the challenges of being The Dark Knight a daunting task. He needed his tools to help him rescue Gotham and save the day. All employees are capable of tremendous feats, but could always use a little help to be even greater. After all, each employee is the hero the company needs.
Have any questions on how Actsoft can help you?
About the author : Actsoft Team
Actsoft's team of industry experts have their fingers on the business world's pulse. It's our mission to deliver the latest news to keep you and your leaders on top of the latest trends, further helping you to excel and exceed your goals.