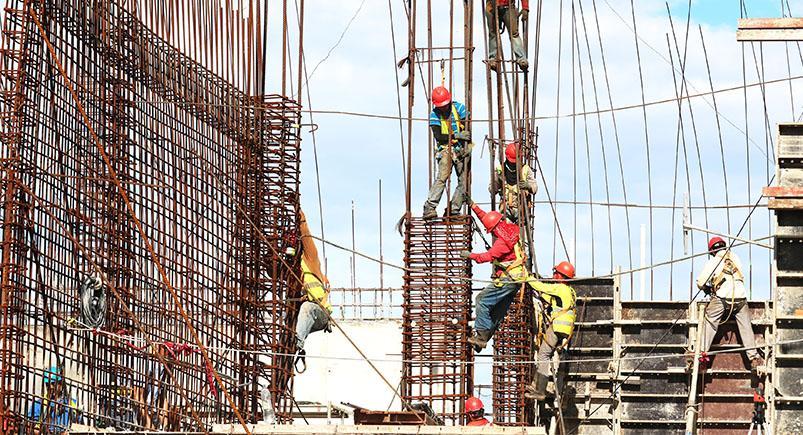 From contractors to field employees to the office staff, there are so many moving parts in building new homes, keeping everything straight — especially important paperwork and documents — can be a grueling and expensive task.
We've all been around that colleague who's mired in stacks of papers and can never seem to find the document he or she needs. The hours spent searching for an important contract or form are valuable — so imagine doing this every day. After a month the time and money definitely add up. But even worse, what if that important contract is never found? Imagine having to ask a client to re-sign and redeliver something they already turned in. Not only is this behavior unprofessional but it can cost you big money in the future if it's not taken care of today.
A tool like our Wireless Forms can help transform a day's work from a total failure to an easy process that helps eliminate human error. Instead of relying on paper — which can get lost or ruined,  these digital documents allow you to send and receive your paperwork via your smartphone, tablet, or computer. You can even have your clients sign the forms electronically. It's clear to see how much easier life is without messy, inconvenient paper.
According to Denver Transit Partners (DTP), a collaboration of several construction companies that are worked on a mass transit railway system in Denver, Wireless Forms increased efficiency exponentially. "Actsoft has trimmed a four-hour process down to an hour," said Craig Clairmont, DTP's construction safety manager.
With the construction boom on the horizon, we highly recommend using Wireless Forms to get faster, easier results all around.
Have any questions on how Actsoft can help you?
About the author : Actsoft Team
Actsoft's team of industry experts have their fingers on the business world's pulse. It's our mission to deliver the latest news to keep you and your leaders on top of the latest trends, further helping you to excel and exceed your goals.