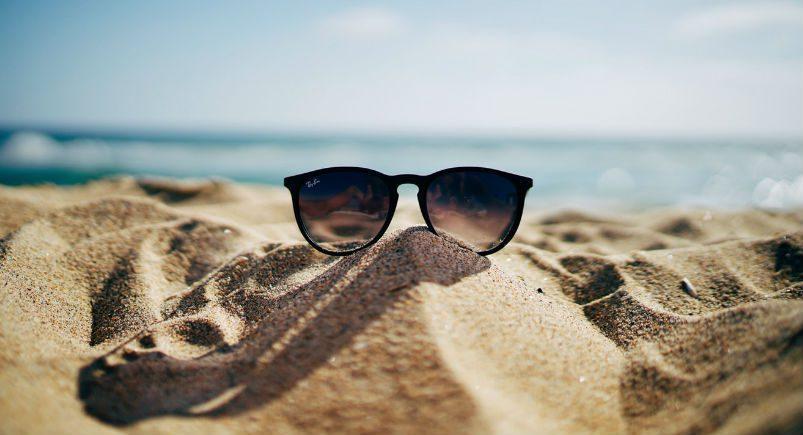 Believe it or not, 2019 is already halfway over. That means business owners everywhere are beginning the processes of reviewing all the important numbers as we approach the end of Q2. As they do this, they're also making any adjustments needed so they're able to hit the ground running the second Q3 starts.
Kicking off Q3 with a bang can seem like a daunting task, because not only might there be huge expectations from a business point of view, but there's also another major event taking place at the same time: the unofficial launch of the vacation season.
Just in time for schools across the country to wrap up classes, summer this year officially kicked off on June 21. With mercury levels rising, kids out of the classrooms, and parents itching to get away for some quality time with the family — not to mention vacation deals galore — this is when businesses everywhere tend to notice their teams may not be running at maximum capacity.
But running with a less-than-full staff doesn't mean your numbers have to suffer. Vacations go hand-in-hand with operating a business. This time of year just happens to be when more people are out more frequently. So how do you go about making sure it's business as normal all through the summer?
That's when our software comes into play. With proper workforce management software in place, like our flagship solution, you're able to maintain a bird's-eye view of all the goings-on at your business, no matter where you are or how many people are actively working.
Job Dispatching helps to make sure all of your work orders are being addressed in as efficient a manner as possible. Have projects mapped out well in advance and then in comes a vacation request? No problem! Reassign the work orders to team members who have the availability.
Wireless Forms helps to speed up processes whether you're fully staffed or down to one person. Eliminating guesswork due to chicken-scratch handwriting is a huge timesaver. Decision logic helps workers zip through forms quicker than ever since the system automatically skips over sections deemed irrelevant to the job at hand. And with no need to drop off forms back at the office, "paperwork" can begin processing almost immediately.
Now, with fewer people helping to produce the same amount of work, it may be inevitable that some overtime comes into play. But with our easy-to-use Timekeeping feature, you can help to minimize the amount you'll have to payout. First, with GPS-based punch-ins, you can make sure you aren't paying your workers until they actually show up at a job site. Second, with on-call reporting, you can quickly review the number of hours each person has worked and assign new orders accordingly. Finally, if you do have to rely on some overtime, you can keep the peace by dispersing the work evenly.
Vacation is a necessary part of every business. Your workers do their best work when they are rested, both physically and mentally. And you'll able to run a successful operation knowing that, thanks in part to our streamlining solution, while your hard-working team is off enjoying the fruits of their labor, it's still business as usual on the work front.
Have any questions on how Actsoft can help you?
About the author : Joshua Pramis
Joshua Pramis is a writer and editor with an affinity for all things travel, tech, and food. His work has appeared on Travel + Leisure, Conde Nast Traveler, Digital Trends, and the Daily Meal, among other outlets. When he's not at home canoodling with his cats (which is typical), you'll find him running races, exploring new locales, and trying out different food venues in St Petersburg, Florida.